Deadline: 25 May 2016
The World Bank Group (WBG) is currently seeking applications from the eligible applicants for the post of Communications Associate in Sydney, Australia.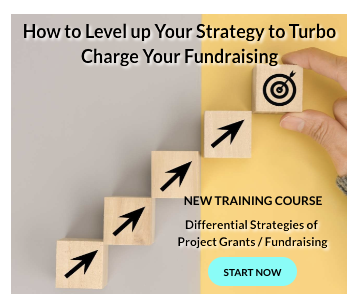 The Communications Associate will manage country communications programs and provide assistance across the East Asia Pacific region as needed.
WBG has set two ambitious goals to push extreme poverty to no more 3 percent by 2030, and to promote shared prosperity and greater equity in the developing world.
Key Jobs Responsibilities
The Communications Associate will perform the following functions-
Identify and act on opportunities to showcase the Bank's work, programs and/or policies, with a particular focus on World Bank knowledge products such as reports, analysis pieces and ASAs, targeting key external audiences, including media, civil society and partners.
Liaise and maintain relationships with key external audiences (civil society, media, government) throughout the Pacific and Timor-Leste.
Using a range of tools, track and analyze current events, public opinion and other external developments related to the Bank and its work in the Pacific and Timor-Leste, to help assess potential impact on the Bank and to help determine appropriate responses as needed.
Coordinate scheduling, logistics and briefings for communications activities and events (e.g., high-level visits, press conferences, seminars, etc.) involving external audiences.
Respond to routine and non-routine inquiries about the Bank from media and civil society, presenting complex information on sometimes difficult issues.
Design, write, produce and disseminate communications products (e.g., media releases, feature stories, videos, photos, interviews/Q&As, presentations, briefing notes, etc.) that are strategic and consistently on-message about the World Bank's work in the Pacific and Timor-Leste.
Support to the wider Pacific EXT team as required at critical times such as during high-level visits or when there is a challenging communication issue to be managed.
Eligibility Criteria
Applicants must have-
Master degree (Communications, International Relations/Public Affairs, Journalism, Marketing, Political Science, or other related field) and 2 years of proven practical experience.
Bachelor degree and 5 years of proven practical experience in a full range of communications approaches, tools, and methodologies essential to planning, designing and executing effective communications strategies and programs.
Experience in the international development or international affairs sectors.
Good knowledge of social, political and economic development issues in the Asia-Pacific region.
Excellent computer skills, ability to use standard Bank technology packages (such as Lotus Notes, Microsoft Office, Outlook, Aperture, etc.)
Excellent verbal and written communication skills in English.
How to Apply
Applicants must submit their applications through online process.
For more information, please visit WBG.