Deadline: 25 August 2020
World Health Organization (WHO) is currently seeking applications from the eligible applicants for the post of Logistics Assistant in Baku, Azerbaijan. The duration of this post is 6 months.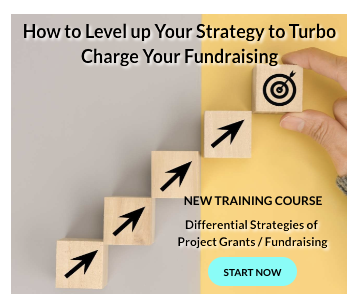 The primary role of WHO is to direct and coordinate international health within the United Nations system.
Key Job Responsibilities
The Logistics Assistant will perform the following functions:
In compliance with the WHO rules and regulations, provide timely and proactive advice and support on all requisitions and logistics matters in the context of emergency response, including coordination and communication with the Regional Office as needed.
Carry out effective and efficient supply chain activities for emergency responses by coordinating activities with the Regional office.
Support Requestor with needs definition and quantification while performing end-to-end follow-up of requisitions.
Ensure clear registration encoding to ease procurement processes.
Dispatch proper requisitions between stockpile and procurement functions.
Proactively submit list of items to the procurement unit for sourcing and/or long term agreements with suppliers.
Monitor the quality and accuracy of supply chain related data in relevant business systems.
Oversee warehousing and inventory, and implement stock control mechanisms.
Maintain the required stockpiles of essential incident management equipment, e.g. personal deployment material, radios, satellite phones, IT equipment, etc.
Facilitate customs clearance and coordinate with partners such as NGOs and UN Humanitarian Response Depots to manage the emergency supply response (request management, stock level, shipment, etc).
Provide regular reporting to supervisors and colleagues on emergency response logistics activities, drawing attention to needs, gaps and problems and proposing remedial applications whenever applicable.
Participate in logistics team meetings with all the involved parties, as needed and appropriate.
Eligibility Criteria
Applicants must have:
Completion of secondary school or equivalent.
Higher education from an accredited institution.
5 year's of experience in the administrative field, including relevant experience in logistics and/or in the field or developing countries.
Experience or knowledge of import/export and customs administration an asset.
Experience in/UN agencies.
Excellent organizational skills with the ability to coordinate activities and multi-task, identify and solve problems.
Excellent Computer and IT skills with emphasis on database management and use for monitoring transportation supplies and inventory, and forecast needs.
Excellent interpersonal skills with ability to interact with officials with tact and diplomacy.
Knowledge of the local context, customs procedures, rules and regulations.
Ability to write in a clear and concise manner, and to present factual information.
Knowledge of WHO, the UN System or NGO work in the field of response relief and/or of their practices and procedures as related to the work.
Expert knowledge of English and local language.
How to Apply
Applicants must submit their applications through online process.
For more information, visit WHO.