Deadline: 10 May 2021
World Health Organisations (WHO) is currently seeking applications from the eligible applicants for the post of WHE Team Lead in Baku, Azerbaijan. The duration of this post is 12 months.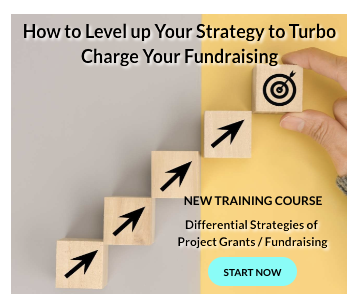 The primary role of WHO is to direct and coordinate international health within the United Nations system.
Key Job Responsibilities
The WHE Team Lead will perform the following functions:
Manage WHO's emergency response program at national or subnational level.
Provide technical guidance to the Ministry of Health (MoH) on the establishment/strengthening of an Emergency Management System /Emergency Operation Centre (IMS/EOC) for multi-sectoral emergency management that includes staffing, defined roles/responsibilities and resources for key functional areas
Coordinate the development, implementation, monitoring and evaluation of strategies, operational and HR plans for the WHO's emergency information management, Country preparedness and International Health Regulations (2005), risk assessments and Infectious hazard management related activities.
Cooperation with other levels of the response, validate the related information, communications, advocacy products and statements before release to internal and external partners as well as to the public.
Collaborate with other agencies and I/NGOs, including through the Health Cluster approach, and directly as operational implementing partners.
Co-develop a detailed task-based work plan and budget for implementation of priority activities identified in the National Health Emergency Response Plan.
Ensure the country has accessible contingency funds for immediate response to emergencies, including, outbreaks at national and other appropriate sites.
Identify WHO response team staffing needs, coordinate the mobilization of the required human resources.
Provide guidance, and performance management of staff and experts, take concrete measures to ensure the safety and wellbeing of all WHO responders.
Represent WHO to counterparts in external stakeholders, including donors and partners, with respect to the country operations.
Monitor WHO's health response and operational readiness activities, and adjust if new needs arise and/or the situation changes requiring a revision of the operational plan.
Eligibility Criteria
Applicants must have:
University Degree in health-related field, management, emergency, humanitarian, disaster management or related field from an accredited/recognized institute.
Specialized training in emergency and outbreak management specific training in humanitarian response and Medical Degree.
At least 7 year's related experience in emergency management and operations, with proven experience in emergency response and outbreak response.
Substantial experience at both national and international levels in managing humanitarian program cycles, capacity-building and multisectoral coordination.
Substantial experience in efficient human and financial resource management, as well as managing and coordinating field-based projects.
Relevant work experience in outbreaks and/health emergency management and related strategy development with WHO and/or UN agencies, health cluster partners, experience working in relevant nongovernmental or humanitarian organizations.
Demonstrate knowledge of the rapid response operations and their implementation in emergencies as related to public health, complemented by demonstrated ability to identify and manage difficult situations, to lead and direct multidisciplinary and multinational staff.
Excellent skills in the assessment, monitoring, analysis and evaluation of emergency situations, with the ability to conceptualize and implement innovative strategies and advocate their implementation.
Strong strategic thinking, with the ability to quickly comprehend strategic and tactical objectives and to formulate comprehensive plans to address challenges/risks.
Expert knowledge of English and intermediate in Official WHO language.
How to Apply
Applicants must submit applications through online process.
For more information, visit WHO.