Deadline: 23 October 202
The World Food Programme (WFP) is currently seeking applications from the eligible applicants for the post of Programme Policy Officer (Livelihood) NOA a in Cox's Bazar, Bangladesh. The duration of this post is 11 months.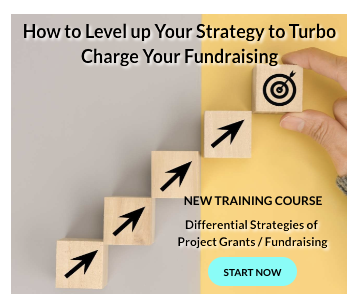 World Food Programme is the world's largest humanitarian agency fighting hunger worldwide.
Key Job Responsibilities
The Programme Policy Officer (Livelihood) NOA will perform the following functions:
Liaise with WFP Livelihoods and Retail teams, CPs and other stakeholders involved in the value chain development and market linkage activities as well as Government counterparts on all technical and implementation aspects.
 Identify specific livelihoods and value chain activities that would contribute for economic empowerment, resilience building and social cohesion among host communities and refugees in camps.
Coordinate and conduct local communities' livelihoods assessments / participatory market assessment including market analysis and training need assessment for smallholder producers.
Contribute to the development and implementation of market linkage strategies, including aggregation centres operational guideline as well as development of SoP for use of Agri-machineries and other assets of the aggregation centres.
Facilitate capacity strengthening initiatives for smallholder farmers, Aggregation Centre Management Committees and the Apex committees that will contribute to the gross productivity and value chain development.
Build and maintain strategic partnerships with key stakeholders including private sectors, government line ministries, inputs service providers and UN agencies (FAO, UNHCR, IOM, ILO) and other I/NGOs.
Liaise with Retail unit, retailors, CPs and internal counterparts to gather periodical market information, production volume capacity and to comply with retailors demands by the aggregators.
Support the capacity building of WFP staffs, partners and government staff for ensuring quality and coordinated approach with wider livelihood programmes that complies with WFP standards and procedures.
Guide and supervise more junior staff, act as a point of referral while supporting and guiding them at field level.
Eligibility Criteria
Applicant must have:
Master's Degree Social Science, Agronomy or Agriculture or related areas, or with experience in the business field.
At least 8 year's experience in humanitarian/development response of which 3 year's progressively relevant experience in food, handcraft market systems, working in the private sector and/or social enterprises.
Experience working in the field with farmers is an asset, as well as familiarity with the context of Cox's Bazar.
Proven capabilities in empowering women in rural areas and villages.
Excellent written and oral/communications skills in English and Bangla.
Fluency in Chittagonian dialect is an advantage.
Nationality of Bangladesh.
How to Apply
Applicants must submit applications through online process.
For more information, visit WFP.