Deadline: 14 June 2016
North Atlantic Treaty Organization (NATO) is currently seeking applications from the eligible applicants for the post of HR Manager in Brussels, Belgium.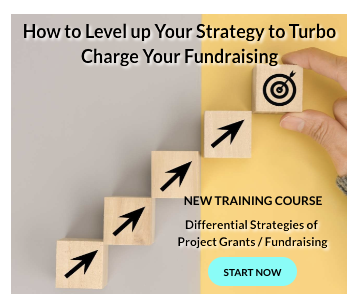 The HR Manager will be responsible to and reports through the Head, Human Resources (HHR) but has direct access to the Director General IMS (DGIMS) and senior management on aspects related to civilian personnel policy, regulations, procedures and sensitive matters such as disciplinary issues and complaints and appeals.
NATO's essential purpose is to safeguard the freedom and security of its members through political and military means.
Key Jobs Responsibilities
The Human Resources Manager will perform the following functions-
Developing and implementing civilian personnel policy and procedures, including contract policy and procedures for the participation of IMS NICs in support of NATO Out-of-Area Operations and assure their periodical review for continued effectiveness.
Providing professional advice to DGIMS and senior management on all matters pertaining to civilian personnel management and administration including complaints and discipline.
Representing the IMS at NATO HQ Working Groups and Committees where civilian personnel and procedures are developed in view of a coordinated and consistent application within the NATO HQ.
Managing the IMS contract policy including contract offers, renewals, contract termination, ensuring accuracy and timeliness.
Building and maintaining a civilian staff competency database and the development of staff career and mobility programmes.
Producing official documents and other IMS internal/external correspondence, including Peacetime Establishment change requests affecting civilian positions and the update of civilian personnel aspects of relevant policies and procedures.
Coordinating with NATO Office of Security for security clearances and with IS Social Services for civilian staff welfare, social security and medical services.
Establishing constructive dialogue and consultation with the members of the Civilian Staff Committee.
Assisting the IMS Legal Officer and DGIMS on Civilian Appeal cases brought before the NATO Administrative Tribunal.
Managing the Service Legal Agreements with respect to all HR shared or consolidated services.
Eligibility Criteria
Applicants must have-
University degree level education, preferably in law, public administration, social sciences of equivalent discipline.
Minimum 6 years of experience in HR in progressively responsible positions at managerial level, preferably in an international military organization comprising both military and civilian personnel and in-depth knowledge of modern HR concepts and theories.
Working experience in the management of Performance Management systems.
Good understanding of financial and accounting concepts.
Proven experience in performing similar duties in a NATO environment, comprising both military and civilian personnel.
Working experience with SharePoint and HR IT tools (e.g. APMS, ERP, Taleo).
Use of Microsoft Office is crucial to the effective and successful execution of daily duties.
Advanced working knowledge of Excel, Word, Outlook and a working knowledge of PowerPoint.
Proficiency in English (oral and written).
Good knowledge of French.
How to Apply
Applicants must submit their applications through online process.
For more information, please visit NATO.