Deadline: 30 June 2023
The World Food Programme (WFP) is currently seeking applications from the eligible applicants for the post of Change Management and Business Innovation Case Team Leader in Rome, Italy. The duration of this post is 6 months.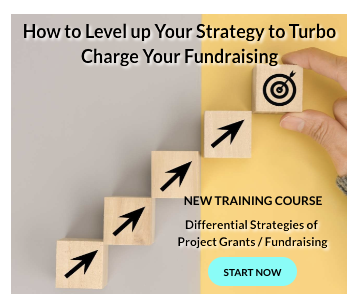 World Food Programme is the world's largest humanitarian agency fighting hunger worldwide.
Key Job Responsibilities
The Change Management and Business Innovation Case Team Leader will perform the following functions:
Corporate Executive Director, Board and divisional key initiatives

Support Division Managers on prioritization of key corporate initiatives
Guide in discussions with team members and other divisions to align on objectives, activities, timelines and outputs
Guide analytical and project management support
Act as an advisory to the Director sponsoring the initiative and driving implementation

UN Reform: Guide UN Reform implementation inside the WFP and part of an inter-agency project team

Support UNDCO to perform data collection (e.g., producing/updating data collection template, preparing and leading training sessions for all participating UN entities, supporting data missions in countries, etc.);
Propose and carry out analysis and visualizations to drive insights and enable CBO Project Team to make data-driven decisions
Support UNDCO to perform analysis on service delivery effectiveness and efficiency, areas for optimization and improvement, and review current service approaches at global and country levels
Support communication efforts on UN Reform

Additional divisional needs

Support knowledge management reviews and best practices sharing
Guide and supervise more junior staff, acting as a point of referral and supporting them with more complex analysis and queries
Additional project support based on pipeline and new projects contracted during time of contract, as required
Eligibility Criteria
Applicant must have:
Preference for a degree in business, economics or engineering
About 4-5 years of work experience in management consulting, change management, investment banking or private equity.
One year an international organization preferred.
Proven ability to develop new strategies and innovative projects
Strong analytical abilities, both quantitative and qualitative: ability to perform advanced analysis in excel and produce high-quality written materials, including powerpoint presentations as well as text documents;
Experience with optimization processes (e.g. optimization of strategic planning, sourcing, logistics, finance processes, performance management, etc.)
Collaborative spirit to liaise with a wide range of people at all levels and across different cultures, with credibility and diplomacy;
Time management skills with an ability to plan ahead, anticipate requirements, problems and obstacles, and an ability to juggle competing priorities successfully, and to work on tight deadlines;
Self-motivated and able to work with of autonomy and to coordinate a team;
Fully committed and motivated to achieve the aims of the UN World Food Programme.
In addition to a high proficiency in written and spoken English, knowledge of a second UN language is a plus.
How to Apply
Applicants must submit applications through online process.
For more information, visit WFP.