Deadline: 30 January 2020
SNV is currently seeking applications from the eligible applicants for the post of Global Technical Advisor, Agri-Business Investment/Blended Finance expert in The Hague, Netherlands. The duration of this post is 2 years.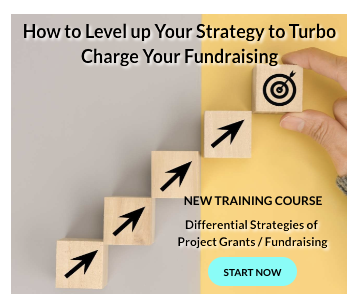 The Global Technical Advisor will be responsible to provide technical backstopping to sector projects.
SNV's mission is to make a lasting difference in the lives of millions of people living in poverty.
Key Jobs Responsibilities
The Global Technical Advisor will perform the following functions:
ACP Technical Assistance Facility (EDF project):

Advise on improving requests and terms of reference for the missions.
Liaise with the senior BER expert and the Global Sector Coordinator to assign team members to the missions.
Lead missions an approx. 4 times a year.
Liaise with DFIs, Impact investors and financial institutions to understand specific country and sub-sector barriers to investment.
Liaise with Agri-Businesses on understanding risks and investment barriers.
Strengthen public-private dialogues and bring in investors perspectives for the (sub)sector investment barriers.
Advise stakeholders on policy changes, regulatory changes and practical steps necessary for investment promotion in agri-business.
Provide technical information to substantiate de-risking strategies, blended finance strategies and evidence for policy advocacy.
Support in-country follow up of missions.
Reporting on mission results.
Contribute to learning & knowledge development.

Technical Assistance to projects and new business development:

Provide technical assistance to a number of strategic projects in the portfolio on aspects of financial access and leveraging finance.
Contributing to the Agriculture sector learning, develops key publications on best practices in access to finance in Agriculture and blended finance within value chain and agricultural sector development programs.
Maintaining and expanding SNV's relations and strategic partnerships in the Agriculture finance sector.
Designing and developing new programmes and projects within the Agriculture sector by initiating and technically leading new donor proposal development on access to finance and blended financing.
Identifying upgrading opportunities, public-private partnerships, investment opportunities that support an industrywide/sector wide vision.
Representing SNV at key international impact investing and agricultural finance events;
Providing Agricultural Finance & Investment content to SNV's Marketing and Business Development team.
Contributing to SNV corporate agenda beyond the Agriculture sector focusing on investments, blended finance and enabling environment.
Eligibility Criteria
Applicants must have:
Graduate Degree (preferably post graduate) in Business Economics, Finance/Investment, or related field.
Minimum 5 year's of relevant work experience in Agri-Business investment and access to finance.
Understanding of investment constraints and policy influencing.
Experience in facilitating and strengthening public-private dialogues/regulations and sector – technical and at the same time knowledgeable on government policy reform and ability for trust building.
Excellent networking capacities with private sector, governments and development finance institutions.
Experience in working with European Commission in Brussels (DEVCO) and/or EU delegations in the ACP countries.
Team player, strong facilitator and an excellent communicator and relationship builder in English.
French Language is a strong advantage.
Flexibility in frequent travel.
How to Apply
Applicants must apply by submitting a brief letter of motivation (1 page) and your CV (not more than 3 pages) through online process.
For more information, please visit SNV.