Deadline: 3 June 2023
World Health Organization (WHO) is currently seeking applications from the eligible applicants for the post of Human Resource Specialist in Washington, D.C., United States. The duration of this post is 2 years.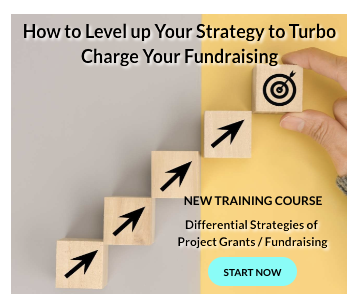 The primary role of WHO is to direct and coordinate international health within the United Nations system.
Key Job Responsibilities
The Human Resource Specialist will perform the following functions:
Implement and administer the effective and timely processes of job revision and classification for UN positions in the Organization; conduct analyses by applying the International Civil Service Commission (ICSC) classification standards;
Ensure position classification accuracy and consistency in interpreting and applying position classification standards, and in reviewing classification issues for program implications;
Conduct desk audits and evaluate positions at all levels in the Organization to determine the proper position category and grade, including review of job descriptions; prepare written analyses for reclassification or reprofiling recommendations;
Advise managers and staff on the accepted principles and rules in job design, analysis of individual position and organizational structure issues, and job description writing and re-profiling principles;
Conduct entity reviews and reprofiling as needed, in accordance with approved HR Plans.
Manage the review, updating and preparation of job descriptions ensuring accuracy in terms of technical content; ensure that work complexity is consistent with the established/proposed grading, and in alignment with similar positions in the Organization, and in accordance with the classification standards and job evaluation system; ensure post descriptions properly reflect programmatic needs and alignment with respective organizational entity;
Ensure periodic review and update of post descriptions in each entity in accordance with the applicable Staff Rules; provide guidance and support for the re-definition of positions, job design, analysis of individual positions, organizational and programmatic alignment and preparation of job descriptions following re-profiling or restructuring exercises;
Conduct position management studies to propose streamlining and operational efficiency measures for complex organizational entities and offices;
Eligibility Criteria
Applicants must have:
Bachelor's degree in human resources management, industrial relations, business administration, or any other field related to the functions of the post, from a recognized university.
Master's degree in human resources management would be an asset
7 years of combined national and international experience in human resources management with emphasis on the areas of job design and job classification.
Experience working with the ICSC job evaluation standards and their application in the UN common system or similar classification standards would be an asset.
Very good knowledge of English or Spanish with a working knowledge of the other language.
Knowledge of French and/or Portuguese would be an asset
How to Apply
Applicants must submit their applications through online process.
For more information, visit WHO.