Deadline: 26 February 2020
Concern Worldwide is currently seeking applications from the eligible applicants for the post of Systems Director in Monrovia, Liberia. The duration of this post is 24 months.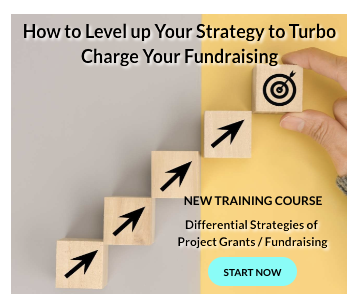 Concern Worldwide is an international humanitarian organization dedicated to tackling poverty and suffering in the world's poorest countries.
Key Jobs Responsibilities
The Systems Director will perform the following functions-
Logistics:

Ensure that logistics systems including procurement, transportation, warehouse storage, control of and reporting on the use of supplies are carried out in accordance with Concern and Donor procedures and policies.
Ensure that logistic systems are reviewed on a regular basis to ensure their efficiency and alignment with the needs of the Country strategy.
Implement effective and efficient fleet management controls and procedures and monitor these on an ongoing basis.

Human Resource Management:

Ensure all existing and new HR Policies are devised, implemented and reviewed in line with those issued by Head Office and Liberian Labour Law.
Advise the SMT on strategic HR issues and risks, taking the lead on key HR initiatives.
Ensure that HR procedures, including recruitment and performance management, are complied with by all staff and that managers receive the training and support they need to manage their teams appropriately.
Ensure a training and development strategy and annual plan are developed.

Administration:

Oversee the maintenance and running of Concern's premises (offices, stores and residences) ensuring that adequate supplies, staffing and support systems are in place.
Ensure the leases for all premises are pro-actively managed.
Take the lead on managing legal risks, ensuring compliance with relevant Liberian law in all contractual and taxation matters, liaising with the Concern lawyer on all legal matters.

Communication & IT Systems Support:

Supervise the IT staff to ensure that IT systems remain effective and that IT and communication needs of all staff are met on a timely basis.
Ensure that all staff understand and comply with IT policies and procedures.

Security Management:

In conjunction with the Country Director, take overall responsibility for the security of Concern Liberia's employees, premises and equipment.
Liaise with necessary external bodies to keep abreast of current affairs in order to maintain an awareness of economic, political, humanitarian and security developments in Liberia and the West Africa Region.

Financial Management:

Ensure that annual support cost budgets (and budget revisions) are complete, realistic and comply with relevant Concern and donor requirements.
Support the programme team in the preparation of proposals, ensuring in particular that proposal budgets include complete and realistic support costs.

People Management:

Manage senior Systems Department staff, contributing to their capacity building and career development through technical support and on-the-job training and coaching, including in particular a thorough induction at the start of their contract.
Ensure that all department positions have accurate job descriptions and that each member of the team fully understands outcomes which are expected of them, by setting SMART objectives, and that they are aware of the success criteria relating to their work.
Eligibility Criteria
Applicants must have-
3rd level qualification in relevant field (Business Administration, Human Resources, supply chain management or any other relevant disciplines).
At least 6 year's overseas experience with an NGO in systems roles, 2 – 3 year's at a senior management level.
Experience of leading and managing a diverse team of senior staff including international staff.
Proven strong management ability, including ability to motivate and develop skills of others.
Experience of a range of donor rules and regulations, particularly USAID and EU.
Experience working in Liberia or West Africa.
Knowledge of Concern Policies, or policies of similar INGOs.
Experience of both development and emergency contexts.
Experience of at least 2 year's working in challenging contexts.
Fluency English (written and spoken).
Excellent organisational and planning skills.
Strong problem solving and analytical skills.
Ability to work under pressure with numerous deadlines, and priorities.
Ability to work on own initiative.
How to Apply
Applicants must submit their applications through online process.
For more information, visit Concern Worldwide.