Deadline: 29 May 2016
United Nations Office for Project Services (UNOPS) is currently seeking applications from the eligible applicants for the post of Procurement Associate in Phnom Penh, Cambodia. The duration of this post is 1 year.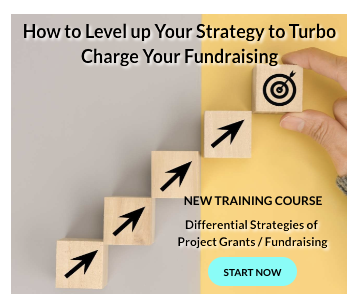 The Procurement Associate will be responsible for assisting and supporting the coordination of different procurement activities undertaken by UNOPS Cambodia within the RAI grant agreement and the Global Fund framework to ensure that client's need are satisfactorily met.
UNOPS mission is to serve people in need by expanding the ability of the United Nations, governments and other partners to manage projects, infrastructure and procurement in a sustainable and efficient manner.
Key Jobs Responsibilities
The Procurement Associate will perform the following functions-
Ensures implementation of procurement and operational strategies, focusing on achievement of the following results:

Ensure that all pharmaceuticals are purchased following Inter-agency Guidelines: "Operational Principles for Good Pharmaceutical Procurement" in accordance with the Global Fund quality assurance policy.
Ensure that all health and non-health products are procured timely following the approved PSM Plan and approved budget.

Supports procurement planning and systems, focusing on achievement of the following results:

Collaboration with Program and SRs under RAI grant in the preparation of their procurement plan.
Work closely with CNM – national malaria programme for capacity building and as required for procurement related activities for RAI project.

Supports the office's requisitions/procurement processes and sourcing strategies, focusing on achievement of the following results:

Defining with requesting entity the best way of providing goods, works and services, including procurement deadlines for each stage.
Review of requisitions for completeness and adequacy of technical specifications.

Supports the bidding and tendering processes, focusing on achievement of the following results:

Preparation of waivers for competitive bidding, ensuring that full and proper justification and documentation are provided for review by the Procurement Officer.
Preparation of shortlists of suitable contractors/suppliers for purchases of value over $50,000 for approval of designated officer.

Provides support to efficient contract administration, focusing on achievement of the following result:

Ensure PUDR reports received from SRs for RAI project are reviewed and completed in time.
UNOPS PUDR report as PR for RAI grant is completed, reviewed and submitted in time.

Provides support to knowledge building and knowledge sharing, focusing on achievement of the following results:

Maintenance of database and web site on procurement standards and tools, roster of best suppliers, contractors and service providers, activities and statistics and contract advertisement and awards to share and disseminate information.
Participation in the trainings for the SRs on Procurement.
Eligibility Criteria
Applicants must have-
Bachelor degree in Business Administration, Administration or any other related field.
Professional training in logistics management, business/ Commerce, economics, international relations, Purchasing & Supplies or related fields is required.
Minimum 4 years of relevant operational experience in procurement and supply management is an advantage.
Experience in the usage of computers and office software packages (MS Office 2010 and/or newer versions).
Knowledge of spreadsheet and database packages.
Experience in handling of web-based management systems.
Fluency in written and oral English and Khmer is required.
How to Apply
Applicants must submit their applications through online process.
For more information, please visit UNOPS.