Deadline: 16 June 2016
United Nations Office for Project Services (UNOPS) is currently seeking applications from the eligible applicants for the post of Human Resources Associate in Bangui, Central African Republic. The duration of this post is 3 months.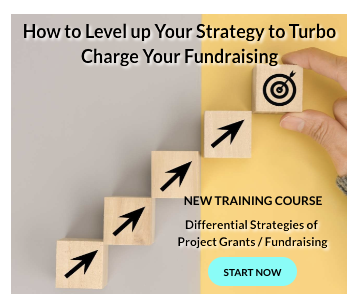 The Human Resources Associate will provide support to HR services, ensuring high quality of work, accurate, timely and properly recorded/documented service delivery.
UNOPS mission is to serve people in need by expanding the ability of the United Nations, governments and other partners to manage projects, infrastructure and procurement in a sustainable and efficient manner.
Key Jobs Responsibilities
The Human Resources Associate will perform the following functions-
Full compliance of HR processes and records with UNOPS rules, regulations, policies and strategies.
Contribution to the elaboration of internal Standard Operating Procedures (SOPs) for the programme in HR management, in consultation with the HR Specialist of CDOH.
Implementation of a human resources management system in relation to planning, administering and monitoring of all matters related to human resources management concerning national and international personnel.
Contribute to the management of the recruitment process for the programme.
Review of incoming requests relating to recruitment from project.
Make use of existing tracking tools to monitor recruitment status and other indicators for management and recruitment purposes.
Monitoring and tracking of status of requests, initiating follow-up action to ensure selection review submission is timely accurate and contains complete documentation.
Review contract requests to ensure correct budget allocation, and for separating personnel, verification that no financial obligations are due to UNOPS.
Establishment and implementation of a system for monitoring and tracking transactions to ensure timely, consistent and equitable provision of services with a client focus.
Briefing and guidance to internal clients on the application, interpretation and applicability of the UN rules and UNOPS policies and procedures.
Briefing to personnel on the conditions of service related to contracts and/or appointments/transfers.
Contribute to the design and presentation of training materials and course outlines.
Participation in the trainings for the projects personnel on HR.
Eligibility Criteria
Applicants must have-
Secondary Education is required.
University Degree in Human Resources, Business Administration or Public Administration is desired.
University degree in relevant discipline may substitute for some of the required years of experience.
6 years of progressive experience in supporting a human resource is required.
Experience in the usage of computers and office software packages (MS Office 2003 and/or newer versions) and experience in handling of web-based management systems.
How to Apply
Applicants must submit their applications through online process.
For more information, please visit UNOPS.