Deadline: 10 August 2016
UN Women is currently seeking applications from the eligible applicants for the post of Administrative Assistant in Santiago, Chile. The duration of this post is 12 months.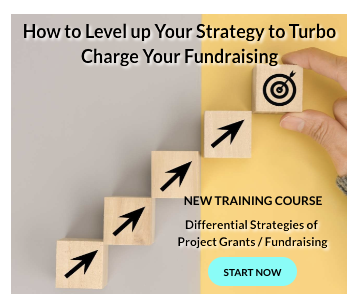 The Administrative Assistant will support in logistics and operational processes necessary for the proper performance of UN Women Chile, and to strengthen the executive and administrative capacity of the office to which a permanent communication is required and coordination with the UN Women Regional Office in Panama.
UN Women is the UN organization dedicated to gender equality and the empowerment of women.
Key Jobs Responsibilities
The Administrative Assistant will perform the following functions-
Carry out procurement processes of goods and / or services under $ 5,000, micro purchases within the framework of policies and procedures, gathering the necessary documents for the administrative procedure with the Regional Office.
Make requests for profiling suppliers (vendors) to the Regional Office by the documentation previously requested from each of the providers and / or consultants (as) contracted (as) by UN Women.
Support the organization of meetings and events, and perform all administrative, operational and logistical procedures for implementation (room booking, application equipment, attendance confirmation, request for snacks, preparation of minutes, etc.).
Update physical inventory of the assets of the office, according to existing regulations.
Organize the system of physical and electronic archive of the office, in accordance with existing regulations, and including scanning documents when necessary.
Manage publications and distribute Office (physically and electronically) materials produced by the Office of UN Women Chile to counterparties and the UN Women Regional Office in Panama.
ATLAS Financial Management System in the register of requisitions, purchase orders receipts and tracking payment requests and approvals "vendors".
In coordination with the Regional Office of UN Women in Panama, support in administrative procedures required for payment processing, advances of funds and settlements arising from the implementation of projects and development activities of UN Women Chile.
Support the management of petty cash, and preparing their surrender.
Support in the work related to the publication and selection of consultants, in accordance with existing regulations and in coordination with the HR team of the Regional Office.
Eligibility Criteria
Applicants must have-
Bachelor's in Business Administration or related field compliance office.
Minimum 2-3 years experience in administrative support positions in instances of International Cooperation, Non Governmental Organizations and / or public bodies of local and / or national.
Positively assessed the experience in the United Nations system.
Experience in organization and logistical support advocacy workshops and events.
Work experience in development projects preferably with components mainstreaming gender or other projects of bilateral or multilateral cooperation.
Knowledge and / or experience in design methodologies, implementation and monitoring of programs, projects and budgets.
Management tools (Microsoft Office Package, Internet, Outlook, etc.).
Positively assessed the experience in handling the ATLAS tool or other ERP systems.
Fluency in Spanish.
English proficiency with ability to read and write at a professional level intermediate.
How to Apply
Applicants must submit their applications through online process.
For more information, please visit UN Women.