Deadline: 19 May 2016
The World Bank Group (WBG) is currently seeking applications from the eligible applicants for the post of Team Assistant in Beijing, China.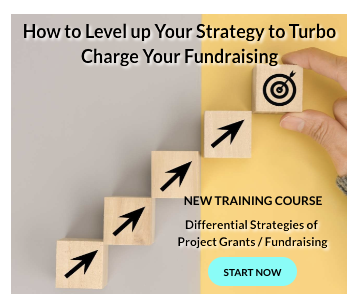 The Team Assistant will be provide full range of operational, secretary and administrative support/assistance in the implementation of the office's work program, particularly the program of the Transport & ICT GP.
WBG has set two ambitious goals to push extreme poverty to no more 3 percent by 2030, and to promote shared prosperity and greater equity in the developing world.
Key Jobs Responsibilities
The Team Assistant will perform the following functions-
Provides a full range of operational, administrative support/assistance in the implementation of the unit's work program, including project development, implementation, supervision, procurement, etc.
Assists, as appropriate, in handling client relationship and functions as an important point of contact between the client & project team.
Assists/coordinates in preparation and logistical planning for various events, e.g. conferences, workshops, negotiations, mission visits, etc.
Serve as an information resource on status of project/products (e.g. procurement, disbursement, audit, trust fund/co-financing, and legal issues) and assist operations staff to draft a variety of standard project-related correspondence and document as necessary.
Exercise quality enhancement function for project and other documents by ensuring adherence to institutional guidelines.
Maintains sound project filing system (both paper and electronic), retrieves reference materials from various sources (e.g. database, IRIS and Joint Library, Internet), maintains current distribution lists, phone/address lists of project contacts.
Attends meetings, interprets as needed, drafts minutes and ensures timely clearance and distribution.
Participates in mission on field work as required.
Independently researches and analyzes specific economic, financial, country or sector topics and issues for research, and policy related tasks.
Assists in preparation of economic and sector reports in appropriate Bank format and distribution.
Perform other duties as required.
Eligibility Criteria
Applicants must have-
Bachelor's degree with 2 years of experience or equivalent combination of education and experience.
Excellent knowledge of Microsoft Word, Excel, Outlook and PowerPoint.
Knowledge of and ability to execute business processes involving diverse and intricate work procedures related to the processing and production of assigned outputs in an accurate and timely manner.
Effective time management and organizational skills and ability to produce high quality work under pressure.
Demonstrated initiative and resourcefulness.
Committed team player with demonstrated inter-personal skills and ability to work effectively in a multi-cultural environment.
Ability to draft routine correspondence and edit materials using proper grammar, punctuation and style.
Ability to adapt to changing business needs by continuous learning/training.
Chinese and English are Essential.
How to Apply
Applicants must submit their applications through online process.
For more information, please visit WBG.