Deadline: 27 June 2016
Asian Development Bank (ADB) is currently seeking applications from the eligible applicants for the post of Unit Head in Beijing, China.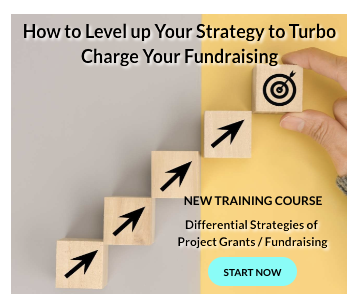 The Unit Head will be responsible for the overall performance of ADB-financed project portfolio in the People's Republic of China (PRC) and for directly administering ADB-financed projects delegated to PRC Resident Mission (PRCM).
The ADB aims for an Asia and Pacific free from poverty.
Key Jobs Responsibilities
The Unit Head will perform the following functions-
Lead and coordinate the monitoring of targets, outcomes and achievements set out in the project frameworks as part of the initiative for management for development results.
Provide leadership to the Country Portfolio Review Mission and support the PRCM Country Director for high-level portfolio meetings.
Lead the conduct policy dialogue with PRC officials, stakeholders, and donor partners on portfolio issues.
Lead and conduct the country portfolio review missions (CPRMs) and monitor the implementation of CPRM action plans.
Lead and coordinate the review of portfolio performance and preparation of initiatives to promote project quality and improve portfolio performance.
Oversee monitoring, periodic review and progress reporting of project implementation, financial progress, compliance with safeguards requirements and covenants, e-Ops and the achievement of targeted project outcome and impact.
Lead the development, processing and administration of complex loan and TA projects.
Provide guidance and functional oversight related to project management among PRCM staff.
Lead in providing advice on ADB policies, guidelines, practices on project administration with internal and external stakeholders.
Maintain PRCM's collective experience and knowledge gained through portfolio management.
Conduct showcase workshops identifying ADB project's success stories, lessons learned and their value addition for dissemination.
Propose new methods and procedures for continuous improvement of EARD portfolio in PRC.
Propose special slides and new initiative to pilot test any proposed innovation.
Lead and oversee the capacity development by arranging, organizing and conducting various capacity development programs for EAs and IAs as well as PMU staff.
Eligibility Criteria
Applicants must have-
Master's Degree or equivalent in engineering, economics, finance or other related fields.
University degree in engineering, economics, finance or other related fields, combined with specialized experience in similar organization/s, may be considered in lieu of a Master's degree.
10 years of relevant and significant professional experience in project processing and administration.
International experience working in development in several countries.
Strong interpersonal and cross-cultural skills to interact effectively with government official.
International organizations, executing agencies and other donor agencies.
Excellent oral and written communication skills in English.
How to Apply
Applicants must submit their applications through online process.
For more information, please visit ADB.