Deadline: 10 January 2020
The World Bank Group (WBG) is seeking applications from eligible applicants for the post of Urban Development Specialist in Rabat, Morocco. The duration of this post is 3 years.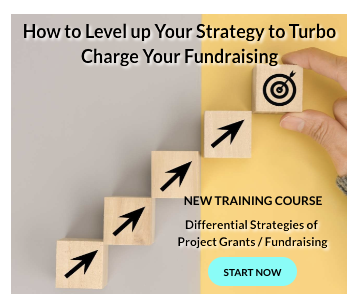 The Urban Development Specialist will be responsible to support and substantially contribute to the development and implementation of the Morocco Urban and Resilience Program.
WBG has set two ambitious goals to push extreme poverty to no more 3 percent by 2030, and to promote shared prosperity and greater equity in the developing world.
Key Jobs Responsibilities
The Urban Development Specialist will perform the following functions:
Participate in/co-lead task teams to develop and carry out Urban and Disaster Risk Management (DRM) activities in Morocco.
Contribute to policy dialogue and just-in-time advisory work in the areas of municipal and urban development and DRM, and help enhance the capacity of national and sub-national clients to respond to urban development challenges through analytical works and lending operations.
Develop new business opportunities in the urban development, municipal performance by identifying key priority areas for engagement.
Participate in professional development and knowledge sharing activities in the urban sector and contribute specific knowledge both within the assigned countries and in the Bank.
Maintain liaison and dialogue with development partners, research institutions, government counterpart, non-Government organizations, the private sector, and other sector-related institutions.
Working with the Global Practice, help develop knowledge products/training activities to improve best practices in the urban sector both within and outside the Bank.
Contribute to dialogue and provide technical inputs for the preparation of country strategy documents such as SCD, CPF, PLR, etc.
Work with consultants and technical specialists in support of policy reviews and recommendations and supervises consultants' reports and outputs.
Contribute to knowledge sharing, dissemination and awareness raising activities with key clients.
Eligibility Criteria
Applicants must have:
Advanced degree in engineering, urban development and planning, urban economics, municipal finance or similar field.
At least 5 year's experience, or equivalent combination of education and experience.
Solid experience and expertise in municipal and urban development, local and regional economic development, or disaster risk management.
Experience in initiating and implementing programs with development impact.
Demonstrated ability to work with multi-disciplinary teams.
Ability to anticipate needs and requests in the field and conduct independent policy discussions with representatives of the government, other stakeholders and bilateral and multilateral development partners.
Strong written and oral communication skills, with demonstrated ability of making effective presentations to diverse audiences.
Excellent command of English and French, Arabic is desirable.
How to Apply
Applicants must submit their applications through online process.
For more information, please visit WBG.