Deadline: 3 August 2021
World Health Organisations (WHO) is currently seeking applications from the eligible applicants for the post of Health Cluster Coordinator in Kinshasa, Democratic Republic of Congo. The duration of this post is 12 months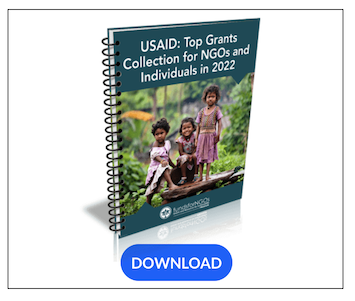 The primary role of WHO is to direct and coordinate international health within the United Nations system.
Key Job Responsibilities
The Health Cluster Coordinator will perform the following functions:
Need assessment and gap analysis

Manage, coordinate and be the overall lead within the health cluster or at inter-cluster level for rapid health needs assessments, as well as participatory assessments (multi cluster/sector initial rapid assessments and humanitarian needs overviews, post-event risk assessment post disaster/post conflict needs assessment) be familiar with and ready to choose from existing tools to confirm that the health cluster covers all identified humanitarian health needs of the affected population.

Strategic planning

Lead the development, in cooperation with the health cluster members, of the health sector components of the humanitarian needs overview (HNO) and humanitarian response plan (HRP) as well as contingency planning for potential new events and other interagency planning, ensure proper linkages with the incident management system, disaster risk reduction, relief and recovery to complement national health sector preparedness/response plans.

Coordination of the health cluster

Facilitate health partner coordination and involvement in health and other related sector assessments (e.g. nutrition, WASH), planning, information, interventions, monitoring and quality assurance, and regularly report on health services delivered to the affected population.

Resource mobilization and funds allocation

Liaise and manage the development of resource mobilization efforts, oversee the initiation of Central Emergency Response Fund (CERF) and other pooled fund proposals and other funding documents, as required, in close collaboration with the Head of the WHO Country Office, and in consultation with the health cluster partners and the humanitarian country team.

Monitoring and evaluation

Coordinate the development, adaptation and implementation of an indicators' monitoring framework to ensure adequate implementation of the health cluster plans, empower partners' active involvement in joint monitoring of individual and common plans of action for health interventions.
Promote peer exchange of experiences and lessons learned within the cluster partnership.
Eligibility Criteria
Applicants must have:
An advanced university Degree (Master's level or above) in public health, medicine, international health, management or social sciences or related field.
Specialized training in emergency management, international aid, humanitarian principles, health system recovery, and health cluster coordination.
At least 7 year's relevant experience at national and international level, in developing and promoting collaborative partnerships in emergency and humanitarian relief operations, including experience in managing and coordinating health programs in chronic and acute, sudden-onset emergencies.
Relevant work experience in WHO, other UN agencies, health cluster partners, relevant nongovernmental or humanitarian organizations.
Knowledge of Microsoft Office software applications.
Excellent presentation skills.
Excellent knowledge of French and Working knowledge of English would be an asset.
How to Apply
Applicants must submit applications through online process.
For more information, visit WHO.