Deadline: 28 May 2016
World Health Organization (WHO) is currently seeking applications from the eligible applicants for the post of Team Leader in Brazzaville, Congo. The duration of this post is 2 years.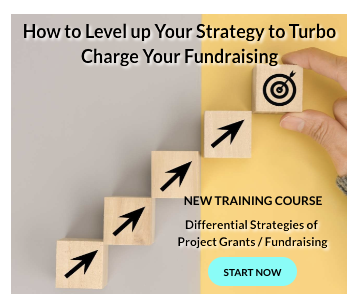 The Team Leader will provide coordinated technical support to endemic countries to contribute to the achievement of PC-NTD goals and targets in accordance with the Regional Strategic Plan for ESPENs.
The primary role of WHO is to direct and coordinate international health within the United Nations system.
Key Jobs Responsibilities
The Team Leader will perform the following functions-
Overall management of the PC area of work including technical, strategic, programmatic, monitoring, evaluation, administrative, financial and human resource aspects.
Support operational research, documentation and evidence to guide innovative approaches to ESPEN programme interventions.
Represent ESPEN at inter-agency, international and national meetings, providing authoritative advice to governments and other external partners in the PC area of work.
Maintain and expand collaboration with the network of international ESPEN partners, including Member States of the WHO African Region, agencies and sectors other than health, institutions, Non-governmental development organizations, foundations, WHO related programmes, and the private sector to effectively deliver the technical support.
Coordinate collaboration with WHO Intercountry Support Teams (ISTs) and Country Offices in the PC area of work.
Contribute to the preparation of reports and all relevant documents required for the Steering Committee, ESPEN Partners' Forum, Regional Programme Review Group and others.
Coordinate data quality assessments; assessing the impact of mass drug administration, Transmission Assessment Surveys and supporting post-treatment surveillance.
Strengthen surveillance for NTDs targeted for elimination in accordance with relevant WHO NTD guidelines.
Eligibility Criteria
Applicants must have-
Advanced medical degree and a postgraduate degree in epidemiology, public health or communicable disease control.
Post graduate training or qualification in public health and/or training in, strategic planning, business administration or management.
10 years of experience in the area of prevention and control of communicable diseases, in particular large-scale parasitic disease control/elimination programmes, of which at least 5 years were at the international level.
5 years experience leading project management, monitoring and evaluation, organizational performance assessment and reporting, preferably in the area of public health, of which 5 years were at national and international levels.
Proven experience in project management and coordinating networks.
Field experience, preferably in the African region.
Experience with intergovernmental agencies, the UN System or WHO and knowledge of national, regional and global partnerships and networks.
Excellent knowledge of English and/or French with a good working knowledge of the other.
How to Apply
Applicants must submit their applications through online process.
For more information, please visit WHO.