Deadline: 17 May 2016
World Vision International (WVI) is currently seeking applications from the eligible applicants for the post of Organizational Development Coordinator in Kigali, Rwanda.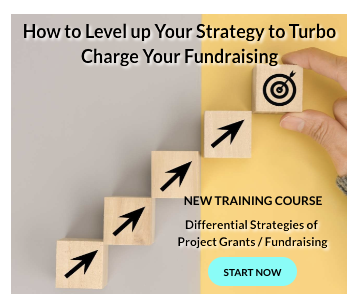 The Organizational Development Coordinator will be responsible to enhance the level of performance and accountability across the organization and supporting this goal with an infrastructure of developmental and change management process.
WVI's mission is to promote human transformation, seek justice and bear witness to the good news of the Kingdom of God.
Key Jobs Responsibilities
The Organizational Development Coordinator will perform the following functions-
Facilitate the whole process of World Vision Rwanda's staff performance management process (agreement, ongoing coaching and appraisal).
Facilitate the process of organization development and change management (with the whole organization, departments, work groups, or individuals within the organization).
Assess, identify, prepare and compile staff training needs as per performance appraisal results and submit annual training plan to P&C Department.
In line with organizational priorities and 'critical positions', develop a strategy and design for ensuring succession planning in the case of staff transition or exiting from the organization.
Enhance the learning at organizational and individual levels through capacity building in change management and organizational management.
Identify and address change that is affecting WVR office and develop strategic change portfolio to implement organizational change initiative (projects) within WVR.
Ensure an NO-wide process is in place for assessing and maintaining high levels of employee engagement including measurement and improvement planning.
Coordinate staff development initiatives and provide guidance, counseling, and training to managers and employees on staff career & capacity development.
Provide training data including number of staff trained, area of training, training duration, training cost (Monthly, Quarterly, Annually).
Review and adapt the on-going staff development strategy to meet the current organizational needs and/or to respond to context change requirements.
Eligibility Criteria
Applicants must have-
Bachelor Degree in Human Resources, Management or related fields.
MA Human Resources, Public Administration, MBA or related fields. A professional certificate in organizational development and change management will be a plus.
Minimum 4 years of experience in related fields.
Demonstrated ability in supervision.
Good planning and organizational skills.
Proficiency in coaching, mediating, influencing, facilitation, presentation, communication, analysis, and problem solving.
Ability to complete a complex variety of tasks in an organized manner and to quickly change and adapt to new priorities
Ability to communicate with all levels of staff, orally and in writing.
Ability to maintain effective working relationships with all levels of staff.
Excellent computer skills including: Microsoft application skills including Word, Excel and PowerPoint. Proficient with Internet navigation and electronic records management.
Nationality of Rwanda.
How to Apply
Applicants must submit their applications through online process.
For more information, please visit WVI.