Deadline: 29 June 2016
International Finance Corporation (IFC) is currently seeking applications from the eligible applicants for the post of Investment Officer in Abidjan, Cote d'Ivoire.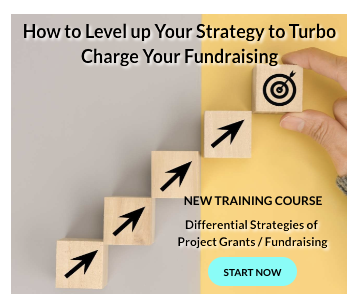 The Investment Officer will be responsible for coordinating the country office activities with emphasis on supporting the Country Manager in establishing and coordinating partnerships and activities in the World Bank in Cote d'Ivoire and the countries under oversight of the Abidjan office.
IFC's mission is to end extreme poverty by 2030 and boost shared prosperity in every developing country.
Key Jobs Responsibilities
The Investment Officer will perform the following functions-
Help develop a strong pipeline of good quality investment opportunities through proactive origination/business development and developing and employing sector/country knowledge, not only in Cote d'Ivoire, but also in the other countries under oversight of the Abidjan office.
Build and maintain strong relationships with clients, global and regional private businesses, banking and multilateral partners and government officials to further develop the priority sectors and to develop specific investment opportunities in these sectors.
Screen proposals and prepare Concept Notes for projects going to CRM discussions with a key focus on overall credit assessment, potential deal structuring and overall fit with WBG strategy.
Coordinate closely with social, environmental and technical assistance colleagues in order to add value to our clients' businesses, find pragmatic solutions to specific challenges and achieve sustainable development impact.
Assist in the formulation, implementation, monitoring and updating of IFC's strategy in the priority sectors, working with IFC's industries and regional departments and in close coordination with the relevant Global Practices at the World Bank.
Prepare pipeline/progress reports tracking the projects and their status, in coordination with the Strategy Office.
Coordinate implementation, monitor scorecard deliverables and produce regular results reports with inputs from industry colleagues.
Prepare relevant strategy papers, briefs, summaries, working papers, reports and promotional materials for internal and external users, in coordination with the Communications office.
Perform other such duties as may be required from time to time to meet emerging, ad-hoc corporate requirements and/or respond to internal or external requests.
Eligibility Criteria
Applicants must have-
MBA with a relevant concentration (finance, accounting, banking).
Minimum 4 years of professional experience in the relevant fields.
Experience working with both the public and private sector a plus.
Experience in handling consultants and managing vendors and in providing pragmatic approach to problem solving.
Ability to engage with multiple and varied stakeholders.
Excellent verbal and written communication skills in English.
Fluency in French is required.
How to Apply
Applicants must submit their applications through online process.
For more information, please visit IFC.