Deadline: 28 August 2021
The African Development Bank (AfDB) is currently seeking applications from the eligible applicants for the post of Division Manager, Rural Infrastructure Development in Abidjan, Côte d'Ivoire.
AfDB's mission is to spur sustainable economic development and social progress in its regional member countries (RMCs), thus contributing to poverty reduction.
Key Job Responsibilities
The Division Manager, Rural Infrastructure Development will perform the following functions:
Technical oversight and strategic vision:

Develop innovative rural infrastructure approaches with specific focus on developing SAPZs through Public and variants of PPPs.
Guide teams in development of functional and technical specifications, project designs and feasibility studies for commercially viable SAPZs.

Teamwork:

Manage a team of professional level and support staff in providing efficient and high quality services that support the business.
Manage team's staffing and resources competently and responsibly to achieve the Division's objectives.

Leadership:

Manage the efficient use of the financial and human resources of the Division, including the career development of staff.
On the technical front the work requires analytical and strategic skills, as well as personal knowledge and practical experience in the main areas of Bank intervention.

Staff engagement:

Serve as a role model, leading by example, builds alignment and commitment.
Promote collaboration and facilitate teamwork across teams and across organizational units.

Corporate communication:

Ensure effective communication between the Management and staff of the Bank, the authorities of member countries, officials from other organizations.
Monitoring best practice in the industry and, as appropriate, liaise with counterparts in other organizations.
Eligibility Criteria
Applicant must have: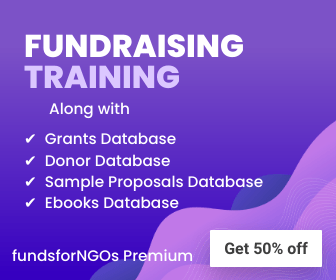 Master's Degree in Agriculture, Agriculture Economics, Finance, Engineering, or closely related disciplines.
Minimum 8 year's relevant professional experience in the area of rural infrastructure development with 7 year's working with a private sector company working on infrastructure projects or an international multilateral institution working on Public Private Partnerships and 3 year's which should be at a managerial level.
Proven leadership in matters relating to rural development such as policy dialogue, technical review of reports and consultation with other financiers, among others.
Knowledge of Africa and the rural development needs, opportunities, development challenges and possible solutions.
Ability to innovate, influence, and implement new country and regional integration strategy approaches essential to the operational effectiveness of the assigned Division and achievement of the clients' development aspirations.
Ability to provide enabling environment for staff members performance to communicate clearly and concisely, in giving instructions delegate authority and to assign work to staff members.
Competence in the use of standard Microsoft Office applications (Word, Excel, Access, and PowerPoint) knowledge of SAP is desirable.
Communicate and write effectively in French or English, with a good working knowledge of the other language.
How to Apply
Applicants must submit applications through online process.
For more information, visit AfDB.