Deadline: 23 June 2016
International Finance Corporation (IFC) is currently seeking applications from the eligible applicants for the post of Senior Operations Officer in Abidjan, Cote d'lvoire.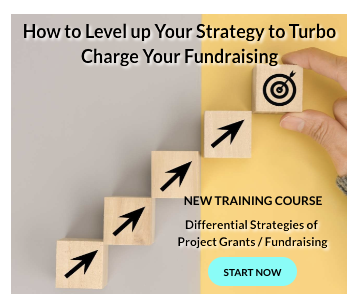 The Senior Operations Officer will oversee ongoing MAS advisory engagements with clients in Cote d'Ivoire and other countries in West Africa, as well as work with the IFC regional investment and advisory team on business development and other client engagements across Africa in their area of expertise.
IFC's mission is to end extreme poverty by 2030 and boost shared prosperity in every developing country.
Key Jobs Responsibilities
The Senior Operations Officer will perform the following functions-
Lead ongoing advisory client engagements in Cote d'Ivoire and other countries in West Africa and ensure agreed results are achieved to a high quality standard.
Leverage MAS advisory sector anchors and platform leads as needed both in business development and in implementation to ensure technical and sector expertise is made available to clients.
Mentor junior team members and provide quality control over consultants and partners engaged in the program.
Remain current with relevant major innovations, challenges, and sector trends in agribusiness in Africa, and key operational designs and implementation experiences, including those conducted by the World Bank as well as other development partners.
Lead the development of MAS Advisory Concept Notes, Implementation Plans, Project Supervision Reviews and Project Completion Reports and ensure that MAS input into donor reporting for regional/Cote d'Ivoire programs is of high quality.
Participate in annual strategy meetings in Cote d'Ivoire and in Africa region as required.
Support the Country Manager, MAS Advisory Head, MAS Regional Head of Industry and other colleagues on various corporate, country, regional and unit level priorities when requested.
Contribute substantively to the knowledge management and thought leadership agenda of the MAS department in own area of expertise.
Contribute to initiatives in other regions or globally as required to meet client needs.
Eligibility Criteria
Applicants must have-
Master's degree or equivalent professional qualification in relevant agriculture/rural development field, finance or business.
Minimum 15 years of private sector operational experience in agribusiness or related industry across diverse geographies.
Experience in cocoa, coffee, cotton and/or other commodities are desirable.
Extensive knowledge and experience of agribusiness issues in Africa strongly preferred.
Proven track record in nurturing client relationships, business development and resolving challenging issues.
Strong oral and written communication skills in both French and English.
How to Apply
Applicants must submit their applications through online process.
For more information, please visit IFC.