Deadline: 21 June 2016
United Nations Office for Project Services (UNOPS) is currently seeking applications from the eligible applicants for the post of Regional Coordination Officer in Djibouti, Djibouti. The duration of this post is 5 months.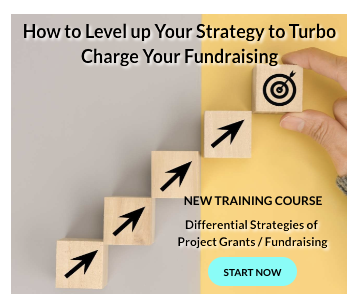 The Regional Coordination Officer will be responsible to abide by security policies, administrative instructions, plans and procedures of the UN Security Management System and that of UNOPS.
UNOPS mission is to serve people in need by expanding the ability of the United Nations, governments and other partners to manage projects, infrastructure and procurement in a sustainable and efficient manner.
Key Jobs Responsibilities
The Regional Coordination Officer will perform the following functions-
Provide regional coordination support to the UNVIM Project Manager, as related to UNVIM.
Assist UNVIM Project Manager in the relevant negotiations with the Member States on project-related issues.
Advocate with the Member States, on behalf of the UNVIM Project Manager to support full implementation of the UNVIM.
Liaise, consult and coordinate maintain regular communication with relevant project stakeholders, Member States, UNVIM donors and the relevant UN partners, ensure appropriate mechanisms to facilitate collaboration and exchange of information internally and externally.
Lead in preparation and coordination of UNVIM substantive and analytical reports, studies, background papers, correspondence, presentations, briefing notes, official documents and providing support and information to relevant stakeholders.
Prepare and follow up on UNVIM Steering Committee meetings and consultations with other relevant regional institutions, international organizations and partners in the Yemen response.
Support the Project Manager in the day-to-day management of UNVIM, including assisting in the work planning, recruitment, supervision and support of staff, resource mobilization, administrative and security (MOSS/ MORSS) management, etc.
Provide leadership and work direction to UNVIM's regional coordination team
Assist member states in the region in capacity-building for complying with UN standards around the arms embargo for Yemen while ensuring unimpeded flow of goods and services.
Eligibility Criteria
Applicants must have-
Advanced university degree (i.e. Master's degree or equivalent) in political science, sociology, international law/international studies and/or relation, public administration or related area is required.
First-level university degree (i.e. Bachelor's degree or equivalent) in one of the above mentioned academic disciplines in combination with 7 years relevant professional experience may be accepted in lieu of advanced university degree.
Minimum 5 years of progressively responsible professional experience in international development or humanitarian affairs, crisis/emergency relief management, coordination or in other related area is required.
Relevant professional experience within the UN common system would be desirable.
Fluency in written and spoke English.
How to Apply
Applicants must submit their applications through online process.
For more information, please visit UNOPS.