Deadline: 2 May 2016
The World Bank Group (WBG) is currently seeking applications from the eligible applicants for the post of Communications Associate in La Paz, Bolivia.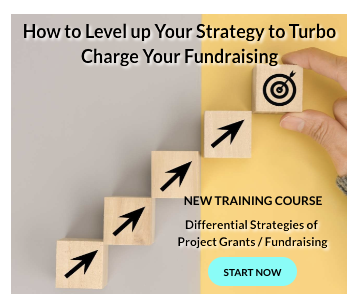 The Communications Associate will be supervised by the Communications Officer responsible for the Andean Countries, based in Lima, Peru, and the Country Manager for Bolivia.
WBG has set two ambitious goals to push extreme poverty to no more 3 percent by 2030, and to promote shared prosperity and greater equity in the developing world.
Key Jobs Responsibilities
The Communications Associate will perform the following functions-
Lead World Bank communication efforts for Bolivia, designing and implementing communications strategies and campaigns in support of the World Bank's program in the country, targeting external and internal audiences.
Produce and disseminate often complex communications products (e.g. press backgrounders, media packets, news releases, brochures, Q & As, power point presentations, multimedia content for websites, briefing notes) that are strategic and on-message about the Bank, its policies and operations.
Liaise and maintain relationships with key internal and/or external constituencies (e.g., civil society, academia, businesses, local government agencies, the media, and government communications staff) to identify opportunities for strategic partnerships that contribute to strengthening the Bank's effectiveness and reputation in Bolivia.
Provide communications support (speech writing, talking points, media management, stakeholder engagement) to the Country Manager and senior staff in La Paz.
Oversee the development of content for and maintenance of the Bolivia country website, in coordination with the regional web team.
Carry out daily media monitoring, tracking and analyzing current events.
Under the guidance of the Andean Countries communications team leader, provide support to selected sub regional initiatives, liaising with colleagues in other country offices.
Provide communications and dissemination support to the regional communications team.
Eligibility Criteria
Applicants must have-
Master's degree (Communications, International Relations/Public Affairs, Journalism, or other related field) with two years relevant experience or a Bachelor's degree in a related field with four years of relevant experience.
Good knowledge of economic, social, political and development issues in Bolivia.
Good networking skills and knowledge of journalists, bloggers, and social media players in Bolivia.
Good understanding of current development topics, issues and institutions in Bolivia, as well as a basic understanding of the Bank, its policies and operations in the country and globally.
Good understanding of the Bank's Access to Information policy.
Ability to work effectively under stress and tight deadlines; ability to prioritize and juggle multiple tasks within tight deadlines.
Strong computer skills; proven ability to use standard and customized Bank technology packages, e.g., Internet, Word, Outlook, PowerPoint, Excel, etc.
Excellent oral and written communication capabilities in English and Spanish; experience with writing for general outreach; strong organizational, research/analytical and presentation skills.
How to Apply
Applicants must submit their applications through online process.
For more information, please visit WBG.