Deadline: Ongoing
World Wildlife Fund (WWF) is currently seeking applications from the eligible applicants for the post of Communications Director in Washington, D.C, United States.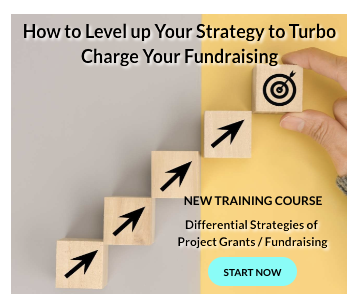 The Communications Director will lead the development and execution of short- and long-term external communications strategies that help WWF reach the conservation goals and objectives it has set for a WWF Goal Team.
WWF's mission is to conserve nature and reduce the most pressing threats to the diversity of life on Earth.
Key Jobs Responsibilities
The Communications Director will perform the following functions-
Develop all short- and long-term external communications strategies related to the Goal Team (75 percent of time is allocated for this function).
Develop content and stories for projects related to the Goal Team and reviews content and stories related to the Goal Team that are created by others at WWF. The content is for a variety of WWF and third party channels and various types of collateral (e.g., websites, videos, brochures and magazines).
Provide insights, at the team and organization levels, on the communications aspects of projects being stage-gated.
Lead, coordinates and/or supports as appropriate the communications for priority international advocacy and policy conventions, meetings and events.
Ensure consistent messaging on programmatic issues and reactive communications for key audiences (external and internal).
Monitor communications-related trends.
Help manage conflict and crisis communications for the Goal Team.
Provide content expertise to support the various channels managed within WWF-US Marketing and Communications.
Perform other duties as assigned.
Eligibility Criteria
Applicants must have-
A bachelor's degree or equivalent in communications, media, marketing or related subject required.
At least ten years of job-related professional experience.
Demonstrated success in conceptualizing, developing, implementing and managing communications strategies that support an entity's goals.
Experience with mission-oriented, strategic communications or brand marketing is essential.
Experience working in an international environment a plus.
Creative and innovative thinking.
Anticipates communications conflicts, as well as risk to our reputation and brand, and works to mitigate these risks.
Ability to think strategically about what to include – and not include – in a communications strategy so that WWF's goals are met.
Exceptional verbal and written communication skills.
Strong commitment to mission, goals and values of WWF.
Ability to manage multiple and simultaneous projects.
Attention to detail, diplomacy and discretion.
Ability to work as part of a team in a multi-cultural environment.
How to Apply
Applicants must submit their resume and cover letter through online process.
For more information, please visit WWF.