Deadline: 22 April 2016
Varkey Foundation is currently seeking applications from the eligible applicants for the post of Digital Communications Manager in London, United Kingdom.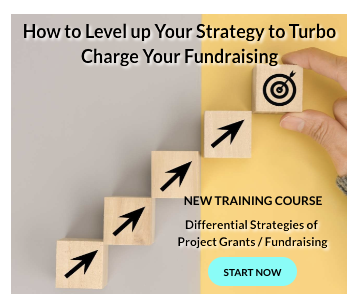 The Digital Communications Manager will be responsible for the overall online reputation of the Varkey Foundation, Global Education & Skills Forum, Global Teacher Prize and related initiatives.
Varkey Foundation is a not-for-profit organization established to improve the standards of education for underprivileged children throughout the world.
Key Jobs Responsibilities
The Digital Communications Manager will perform the following functions-
Run the Varkey Foundations three main web properties: varkeyfoundation.org, educationandskillsforum.org, globalteacherprize.org
Lead design, back end and all aspects for the Varkey Foundation's website
Keep an editorial calendar and keep content fresh and up to date
Design, implement and head the strategy for social media (Face book, LinkedIn, YouTube, and Twitter) for Varkey Foundation, Global Education & Skills Forum, Global Teacher Prize and related initiatives.
Create and run social media policy recommendations to all Varkey Foundation staff.
Implement a monitoring system and be first responder to all responses on social media.
Hire and Manage agencies when appropriate
Build strategic relationships and partnerships with online media outlets and influencers to reflect positively on Varkey Foundation.
Drive forward online engagement around key issues of importance such as the Global
Teacher Prize and the Global Education and Skills Forum.
Support with website build out and management.
Eligibility Criteria
Applicants must have-
Highly knowledgeable about all areas of digital technology, media and social media.
Experience creating and managing websites and other web properties.
Experience working with agencies and running procurement processes and making recommendations on technical solutions.
Managing budgets and keeping to key deliverables and deadlines.
Experience managing others would be desirable.
Basic design skills would be desirable.
Event experience and knowledge of event management tools and apps would be highly
Willingness to learn and do what it takes to acquire skills needed.
Ability to effectively explain technical opportunities to less technical team members and provide instructions and training where necessary.
Extremely strong verbal and written communication with the ability to develop excellent relationships with creative agencies and partners.
Ability to priorities workload and meet tight deadlines.
Ability to work independently as well as part of a team.
Previous experience in a similar digital position is highly desirable.
Marketing qualification would be highly desirable.
Experience of delivering digital marketing and engagement campaigns in the charitable Sector.
How to Apply
Applicants must submit their CV and a one page cover letter via email.
For more information, please visit Varkey Foundation.