Deadline: 25 April 2016
United Nations High Commissioner for Refugees (UNHCR) is currently seeking applications from the eligible applicants for the post of Social Media & Web Editor in Geneva, Switzerland.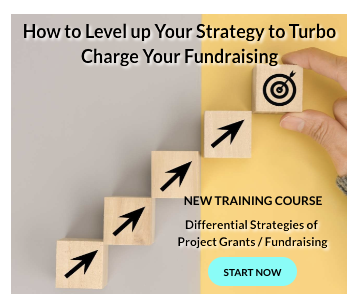 The Social Media & Web Editor will report directly to the Senior Social Media Officer and work closely with the Chief of Section, Content Production, and the Chief of Section, News and Media under the overall leadership of the Head, Communications and Public Information Service/ Spokesperson for the High Commissioner.
UNHCR's primary purpose is to safeguard the rights and well-being of refugees.
Key Jobs Responsibilities
The Social Media & Web Editor will perform the following functions-
Contribute to and execute a social media strategy for UNHCR that focuses on DER's primary audiences (news media, general public, donors) and leverages opportunities for greater community engagement.
In accordance with DER's communications objectives, drive production of high-impact social media content that effectively informs and engages external audiences and supports media and advocacy campaigns.
Strengthen use of UNHCR's core social media accounts (notably the global English accounts on Twitter, Face book, YouTube, Flicker, Instagram, etc.) while enabling the Digital Engagement Section and Private Sector Fund Raising to lead on social media marketing.
Manage, according to clear principles, access to UNHCR's core social media accounts, ensuring their security and accountability.
Help to develop, in collaboration with the News and Media Section and other key stakeholders in DER, an appropriate social media crisis communications protocol to address and avert potentially damaging conversations about UNHCR.
Establish and nurture relationships within global media partners (including news organizations, social media companies and relevant technology leaders) to strengthen UNHCR's social media content and help it reach a wide audience.
Help develop, in collaboration with the News and Media Section and other key stakeholders in UNHCR, guidance on the use of social media in the context of new emergencies to help UNHCR provide credible, real-time information that supports media and fundraising objectives.
Participate in relevant professional meetings and events to build active relationships across the industry; represent the organization externally when required.
Eligibility Criteria
Applicants must have-
University degree in journalism, communications or related field. Master's degree desirable.
Minimum 8 years of relevant work experience (6 years with Master's degree) in progressively responsible functions producing, editing and disseminating multimedia content for global online audiences.
Minimum four years developing and managing a large online community (over 1 million followers) and engaging global audiences with news-oriented content.
Demonstrated ability to write and edit social media posts to a standard high enough for immediate publication.
Experience using advanced tools for social media publishing, monitoring and marketing, such as Hoot suite Enterprise, Tweet Deck, etc.
Experience producing and interpreting social media analytics to inform strategy and work plans.
Proven ability to manage multiple priorities within specified timeframes.
Proven skills in communication, networking, strategic thinking, advocacy, negotiation, and ability to relate to different audiences.
Proven ability to conceptualize, plan and execute ideas as well as transfer knowledge and skills.
Awareness of best practices in user experiences and design.
Fluency in English.
How to Apply
Applicants must submit their applications through online process.
For more information, please visit UNHCR.