Deadline: 30 September 2021
Land Portal Foundation is currently seeking applications from the eligible applicants for the post of Web Manager in Netherlands. The duration of this post is 3 months.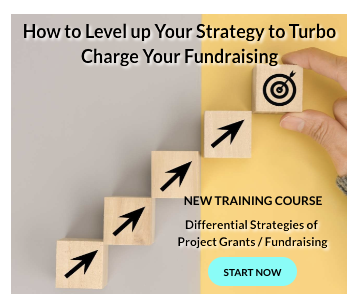 The Land Portal Foundation is a non-for-profit organization based in the Netherlands dedicated to supporting the efforts of the rural poor to gain equitable access to land by addressing the fragmentation of information resources on land.
Key Job Responsibilities
The Web Manager will perform the following functions-
Website content management:

Support the efforts of the communications and information management teams to keep the website content constantly updated and curated on the four website language interfaces (EN,FR, SP, PT).
Provide inputs to/assist in preparation of new content, including editing and organizing page structure, blocks and photos.
Support the development and an effective User Engagement Strategy.
Provide inputs to/assist in preparation of new content for the websites.
Support social media marketing activities and strategies; provide support in developing interaction with users and engaging them through quizzes and surveys.
Regularly approve user accounts on the Land Portal.

Website development & user experience

Provide inputs and assist the coordination of new web developments and safeguarding the Land Portal web structure in the process.
Implement minor web developments through the Land Portal's CMS (Drupal) interface when needed.
Solve/troubleshoot website functions as reported by the team or external users; for complex issues, liaise the Web manager, Land Portal's System Administration & Development team to ensure their speedy resolution by using the workflow management systems (Gitlab, Github and/or other services).
Develop and implement Search Engine Optimization Strategies to increase the website's visibility.
Eligibility Criteria
Applicants must have:
University degree in Communications and Multimedia, Information Technology, or related disciplines.
Proven experience in web resource developments, including web and content management and enhancing user experience.
Experience in the management, planning and development of websites, web applications, digital marketing and web strategy initiatives.
Passion for web management and knowledge of the industry's growth and best-practice standards.
Proven experience in internet marketing, including search engine optimization, promotion of websites, cross promotion and cross linking, etc.
Proven knowledge of Content Management Systems (CMS) including experience with Drupal.
Understanding of HTML, CSS design, cross-browser and cross-platform compatibility, and javascript is an asset.
Knowledge of Google Analytics, Adwords, Survey Monkey and other website statistics or survey tools.
Knowledge of Graphic Software Applications (such as Adobe Creative Suite or others) and experience in using video editing software is considered an asset; knowledge of data visualization is a plus.
Knowledge of CRM systems is considered an asset.
Excellent command of English.
Knowledge of French, Spanish and/or Portuguese is considered an advantage.
How to Apply
Applicants must submit applications through online process.
For more information, visit Land Portal Foundation.