Deadline: 24 May 2016
The World Bank Group (WBG) is currently seeking applications from the eligible applicants for the post of Economist in Washington, D.C., United States.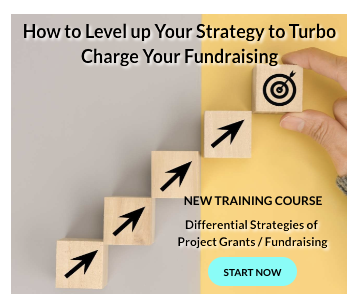 The Economist will provide key technical expertise on the use of technology traditional and technology-generated data, geographical information systems and analytics to support the Lead Economist and Global Solution Group's modeling techniques and develop new mechanisms to enhance service delivery.
WBG has set two ambitious goals to push extreme poverty to no more 3 percent by 2030, and to promote shared prosperity and greater equity in the developing world.
Key Jobs Responsibilities
The Economist will perform the following functions-
Develop database and analytical tools for benchmarking countries against appropriate comparators in issues relating to transport and ICT.
Lead or support the development of key analytical and data activities, in particular as regards the introduction of cutting edge technological solutions.
Help position the Bank in the context of key global initiatives and the SDGs.
Advise the T&I Management Team on strategies for enhancing the use of indicators, impact evaluation methods, and data driven solutions in transport and ICT operations and in engagements with clients.
Remain familiar with cutting edge trends in data and techniques used by the Lead Economist and the GSGs.
Support and eventually manage a selected number of analytical studies and research initiatives, particularly on issues related to the provision of technology enhanced transport services, harnessing the opportunities of big data and ICT in transport, Open data, innovative data collection methods, accessibility and general best practices in the management and delivery of transport infrastructure and services.
Prepare and supervise publication of best practice notes and reports on data and metrics
Make a strong contribution in overseeing the quality of design and implementation performance of individual components of programs, across the portfolio as required.
Eligibility Criteria
Applicants must have-
Post graduate degree at Masters' level or higher in a relevant field, such as economics, mathematics, statistics/data science, impact evaluation, international development, or related discipline that provides an excellent technical understanding on the use of data and quantitative methods in practical application in development projects.
5 years of relevant experience in international development, transport or ICT, postgraduate academic work, or relevant advisory services / consultancy work.
Experience in data and evidence-based reforms, using metrics and indicators to determine numeric reform targets, take stock of developments over time, and use data driven results monitoring as an instrument to advance reforms.
Good knowledge of IT solutions for the collection, use, and dissemination of data, including experience working with software developers and user facing applications.
Excellent written communication skills as demonstrated in a proven track record of effectively delivering technical information in appropriate language to clients, the international development community, academia, and internal working groups.
Excellent presentation skills, using charts, graphs and other data presentation techniques appropriately to communicate data, technical information, or complex concepts to non-specialists.
Strong business judgment and analytical decision making, analyzing facts and data to support sound and logical business decisions.
Willingness and ability to travel.
Proficiency in English.
How to Apply
Applicants must submit their applications through online process.
For more information, please visit WBG.