Deadline: 13 July 2019
Islamic Development Bank (IsDB) is currently seeking applications from eligible applicants for the post of Lead Global Management Transport Specialist in Jeddah, Saudi Arabia.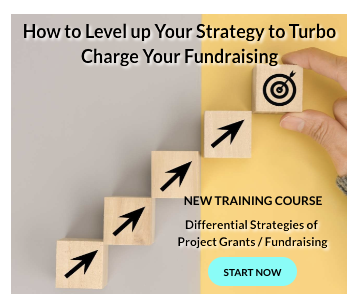 The Lead Global Management Transport Specialist is responsible to lead the Connectivity and Transport unit. Advise management and staff on strategy and long-range interventions on portfolio, policy, operations and strategic partnerships.
IsDB's mission is to promote comprehensive human development, with a focus on the priority areas of alleviating poverty, improving health, promoting education, improving governance and prospering the people.
Key Jobs Responsibilities
The Lead Global Management Transport Specialist will perform the following functions:
Strategic & Operational Planning

Lead annual work program and budget preparation activities of the unit.
Participate and contribute to the preparation of key strategy papers, new programs and knowledge product development to ensure the unit is contributing to the overall goal of the bank.
Lead the analytical/economic and sector work (ESW) as well as sector dialogue during Member Country Partnership Strategy (MCPS) and programming missions.

Policies, Processes and Procedures

Oversee to the design, review and implementation of the IDB's policies, procedures and guidelines relating to the education sector interventions to ensure alignment with local and industry standards.
Ensure compliance with IDB's policies and guidelines to ensure quality in the operational work of Connectivity and Transport sector as well as maintaining good working relationships with various clients.

Sector Portfolio Management

Ensure quality throughout project lifecycle of IDB financed projects to ensure all projects abide by the high-quality standards demanded by the Bank.
Lead and provide necessary technical guidance for project implementation and oversee preparation of Project Implementation Assessment and Support Report (PIASR), Mid Term review Reports and Project completion Report (PCR).
Monitor project implementation in order to ensure of its successful implementation or take corrective measures if necessary.

Knowledge Sharing & Innovation

Provide technical guidance and insights to team members to ensure all team members are able to deliver efficiently.
Contribute to IDB knowledge repository by documenting best practices and lessons learned.
Eligibility Criteria
Applicants must have:
Master's degree in economics, engineering, social development studies or related field.
10+ years experience in social development sector, 3 of which in multilateral development bank.
Experience in Transport and connectivity or related fields.
Fluency in English.
How to Apply
Applicants must submit their applications through online process.
For more information, please visit IsDB.