Deadline: 21 May 2016
Asian Development Bank (ADB) is currently seeking applications from the eligible applicants for the post of Public Management Specialist in Manila, Philippines.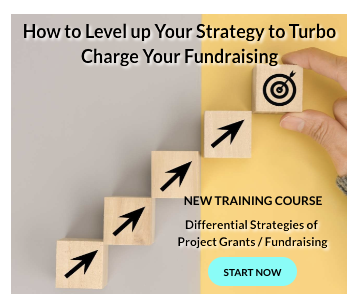 The Public Management Specialist will provide technical inputs to support public sector management policy and strategies in developing member countries (DMCs) within broad policies and objectives.
The ADB aims for an Asia and Pacific free from poverty.
Key Job Responsibilities
The Public Management Specialist will perform the following functions-
Provide information and analyses in the development of policies, strategies and innovative, participatory approaches to further development in public financial management, local governance reforms, as well as public resource management, investment climate in the context of sustainable economic development and poverty reduction.
Provide effective inputs in the identification, design, development, and processing of loan and TA projects in the Division's regional member countries consistent with policies and strategies to further development in public sector management.
Contribute to data collection, micro- and macro- economic, and social analyses for assessing the impact of policies, strategies and projects on the beneficiaries, public financial management, local governance, and investment climate, and on the overall social and economic development of DMCs.
Participate in sector and thematic networks around the public sector management and related issues to keep abreast of latest developments and issues.
Take the role of team leader to develop capabilities/potential of reporting staff.
Track the performance of reporting staff providing clear direction and regular monitoring and feedback on performance.
Regularly shares knowledge on new international best practice trends in comparator situations.
Helps colleagues work effectively with clients in different contexts and from diverse backgrounds and country situations.
Draws on own and others' multi-country experience to identify viable courses of action when conducting analyses.
Maintains collaborative relationships within the Department.
Works effectively with diverse colleagues in own and other Divisions and Departments.
Checks the audience's level of understanding and awareness of required follow up actions.
Actively supports work improvement and/or organizational change by work and deed.
Eligibility Criteria
Applicants must have-
Masters degree in economics, public policy, public administration or other related fields, or a University degree in economics, public policy, public administration or other related fields, combined with specialized experience in similar organization/s, may be considered in lieu of a Master's degree.
At least 8 years of relevant professional experience in public sector management, economic or sector policy formulation, economic and social sector analysis, regional cooperation, or related areas as well as project processing and administration.
International experience working in several countries, including developing countries.
Sound expertise in public sector management, governance, capacity development, and regional cooperation and integration with experience applying knowledge in different sectors, diverse international settings and different organizations.
Able to work collaboratively with teams as a constructive project member.
Able to manage staff in the day-to-day delivery of tasks.
Excellent oral and written communication skills in English.
How to Apply
Applicants must submit their applications through online process.
For more information, please visit ADB.