Deadline: 4 February 2019
The World Bank Group (WBG) is currently seeking applications from the eligible applicants for the post of Senior Economist/Senior Education Specialist in Lima, Peru. The duration of this post 3 years.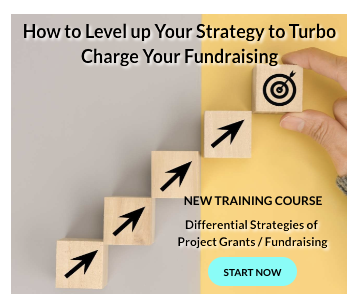 The Senior Economist/Senior Education Specialist is responsible to lead the education policy dialog and the design, development and implementation of its education program in the Andean CMU, working in close collaboration with a team of staff in the Global Practice.
WBG has set two ambitious goals to push extreme poverty to no more 3 percent by 2030, and to promote shared prosperity and greater equity in the developing world.
Key Jobs Responsibilities
The Senior Economist/Senior Education Specialist will perform the following functions-
Lead the education policy dialogue in the Andean countries (in collaboration with colleagues) at central and subnational levels of government as relevant, serving as a go-to person for relevant national and sub-national clients.
Lead/participate in teams and missions to design, prepare, appraise, supervise implementation and evaluate Bank-supported education sector operations or broader operations with education components.
Serve as a team member in preparing/supervising/supporting the implementation of education components of multi-sector projects led by other Global Practices.
Provide hands on technical assistance to clients deploying high quality practical knowledge through solutions and nuts and bolts implementation;
For economists, design and manage economic analyses of education operations, expenditure reviews and other economic and sector work; enhance client capacity to carry out and use economic analysis and impact evaluations in policy and decision making.
Work closely with colleagues working on education in the Andean countries in the development and support of the sector strategy aligned with Country Partnership Framework.
Serve as key member of country team contributing to strategic documents (SCD, CPF) and participate in discussions with CMU on education sector strategy for Andean countries.
Forge strategic partnerships and alliances, to increase the overall value of the Bank program in education in the Andean countries (and other relevant countries in the region).
Facilitate the development of new business in the education sector in Andean Countries, in line with the Country Partnership Framework, including innovative knowledge and technical advisory services and financial products
Contribute similarly to education programs in other countries in the Latin America and Caribbean Region depending on demands of the education program in Andean Countries and in the other countries of the region.
Actively participate in the Education GP, including participating in team meetings, sharing knowledge of the program in the Andean countries with GP colleagues, representing the GP at events, and providing peer review to tasks in other countries.
​Eligibility Criteria
Applicants must have-
Advanced degree (at least a Master's degree, Ph.D. preferred) in economics, education policy or social sciences; Knowledge of education economics would be very useful.
Recognized and highly regarded professional with at least 8 years of relevant experience in shaping education and/or social policy.
Demonstrated Knowledge and understanding of project management tools & methodologies and experience in leading project preparation, implementation, resource management, and stakeholder communications.
Strong intellectual leadership, analytical ability and publication record related to education policy issues in one or more education subsectors (early childhood, basic, secondary, technical and vocational education, tertiary education) and/or in poverty or social protection and labor issues.
Experience in managing technical teams /consultants to prepare analytical work for policy development in education.
Demonstrated combination of analytical rigor and practical and solution oriented approaches; understanding of the political economy of education reform.
Excellent written and oral communication skills in English and Spanish are essential. Strong in written and oral expression, including public presentation. Proficiency in Portuguese or French would be a plus.
Significant experience and demonstrated ability to manage teams and to conduct effective policy dialogue with government officials at all levels and with leaders of education and social sector institutions and to collaborate with partner organizations.
Up-to-date knowledge and solid understanding of broad development issues including those related to the link between education and inclusive growth and productivity. Solid understanding of the articulation between levels of education and with labor markets and innovation systems.
For economists, excellent microeconomic skills (education, labor economics) along with a deep understanding of public finance.
Demonstrated experience in education and social research, such as impact evaluation of education and training policies, and experience with quantitative analysis of education data.
Strong client orientation and excellent interpersonal skills.
High levels of energy, initiative and flexibility in quickly adjusting to changing work program requirements.
Ability to juggle numerous competing demands and priorities, respond quickly to internal and external client requests, and set priorities for self and others.
How to Apply
Applicants must submit their applications through online process.
For more information, please visit WBG.