Deadline: 22 November 2021
The International Labour Organization (ILO) is currently seeking applications from the eligible applicants for the post of Senior Specialist in Workers' Activities in Lima, Peru.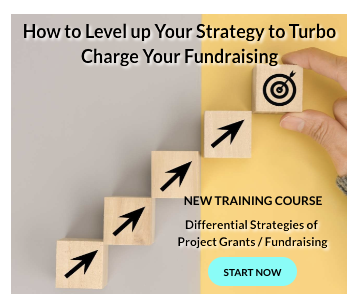 The mission of the ILO is to promote rights at work, encourage decent employment opportunities, enhance social protection and strengthen dialogue on work-related issues.
Key Job Responsibilities:
The Senior Specialist in Workers' Activities will perform the following functions:
Provide authoritative advice and support to workers' organizations at national and sub-regional level on matters pertaining inter alia to the future of work, international labour standards, relations with multilateral bodies, regional integration, social dialogue, tripartism and industrial relations, employment and lifelong learning, workers' education programmes and activities.
Identify opportunities and promote and develop relations with workers' organizations at national and sub-regional levels and brief and involve them regularly on the implementation of ILO objectives and policies strengthening the consultation process in accordance with the ILO Resolution on tripartism and social dialogue, through more systematic formal and informal consultations, where appropriate.
Close collaboration with the ACTRAV Regional Desk Officer, design the individual work plan for the biennium taking into consideration ILO's and ACTRAV's priorities and programmes as well as those identified with the trade union organizations in the sub-region.
Ensure that this is submitted to ACTRAV and implemented in full respect of timetables and activities identified.
Design, organise and coordinate national and sub-regional seminars, meetings and other activities in the field of workers' activities.
Develop consultancy, research and training activities in cooperation with workers' organizations and participate as a resource person in workers' education activities sponsored by workers' organizations in the sub-region or by ACTRAV-ITC.
Design development cooperation project proposals on capacity building for workers' organizations as well as project proposals for ACTRAV submission to donors for extra-budgetary financing.
Plan, organise, supervise and monitor the work of specialists in charge of the implementation of development cooperation projects, control the quality of output and evaluate the work performed and results achieved.
Eligibility Criteria
Applicants must have:
Advanced University Degree in economics, labour law, public administration, industrial relations, political science or other relevant field.
At least 10 year's professional experience in trade union organizations, of which at least 7 year's experience at the international level
Excellent command of one ILO official language (English, French or Spanish) plus a working knowledge of another (one of these languages must be English).
How to Apply
Applicants must submit applications through online process.
For more information, visit ILO.