Deadline: 11 April 2021
United Nations International Children's Emergency Fund (UNICEF) is currently seeking applications from eligible applicants for the post of Social Policy Officer in Belarus.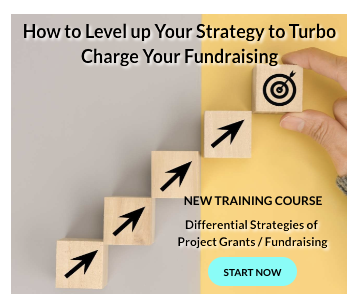 UNICEF works for a world in which every child has a fair chance in life.
Key Job Responsibilities
The Social Policy Officer will perform the following functions:
Improve data on child poverty & vulnerability for increased use for policy and programme action

Support the collection, analysis and user-friendly presentation of data on multidimensional and monetary child poverty, including strengthening national capacity to collect routinely, report and use data for policy decision-making.
Provide  timely, regular data-driven analysis for effective prioritization, planning, and development facilitates results based management for planning, adjusting, and scaling-up specific social policy initiatives to reduce child poverty.

Strengthen social protection coverage and impact for children

Support the development of social protection policies, legislation and programmes with attention to increasing coverage of and impact on children, with special attention the most marginalized, identify generates and presents evidence to support this goal in collaboration with partners.
Support strengthening of integrated social protection systems, providing technical support to partners to improve the design of cash transfers and child grants and improve linkages with other social protection interventions such as health insurance, public works and social care services as well as complementary services and intervention related to nutrition, health, education, water and sanitation, child protection and HIV.

Improve use of public financial resources for children

Undertake budget analysis to inform UNICEF's advocacy and technical assistance to Ministries of Finance, planning commissions and social sector ministries to improve equitable allocations for essential services for children.
Work with sector colleagues to build capacity to undertake costing and cost effectiveness analysis on priority interventions to help inform policy decisions on child-focused investments.

Strengthen capacity of local governments to plan, budget, consult on and monitor child-focused social services

 National decentralization processes are taking place, collaborates with central and local authorities to improve policies, planning, budgeting, consultation and accountability processes so that decisions and child-focused service delivery more closely respond to the needs of local communities.
Collaborate with the central and local authorities to strengthen capacity on quality data collection, analysis for policy development, planning, implementation, coordination, monitoring of essential social services, with emphasis on community participation and accountability.

Strengthened advocacy and partnerships for child-sensitive social policy

Support correct and compelling use of data and evidence on the situation of children and coverage and impact of child focused services in support of the social policy programme and the country programme overall.
Establish effective partnerships with the Government, bilateral and multilateral donors, NGOs, civil society and local leaders, the private sector, and other UN agencies to support sustained and proactive commitment to the Convention of the Rights of the Child and to achieve global UN agendas such as the Sustainable Development Goals.
Eligibility Criteria
Applicant must have:
University Degree in one of the following fields is required Economics, Public Policy, Social Sciences, International Relations, Political Science, or another relevant technical field.
Minimum 2  year's relevant professional experience is required.
Experience working in a developing country is considered as a strong asset, Background and/or familiarity with emergency is considered as a strong asset.
Developing country work experience and/or familiarity with emergency is considered an asset.
Knowledge of another official UN language (Arabic, Chinese, French, Russian or Spanish) or a local language is an asset.
Fluency in English is required.
How to Apply
Applicants must submit applications through online process.
For more information, visit UNICEF.