Deadline: 9 July 2020
United Nations Development Programme (UNDP) is currently seeking applications from the eligible applicants for the post of Technical Specialist in Lagos, Nigeria. The duration of this post is 1 year.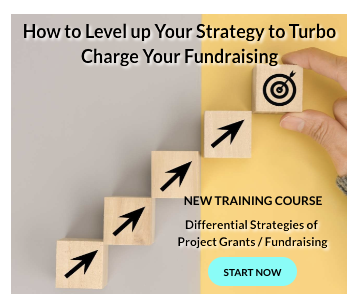 UNDP works in nearly 170 countries and territories, helping to achieve the eradication of poverty, and the reduction of inequalities and exclusion.
Key Job Responsibilities
The Technical Specialist will perform the following functions-
Capacity Development and Technical Advisory Support:

Support the delivery of project outcomes and outputs dealing with the development of technical systems, tools and processes for enhanced risk-informed development and recovery in the Sahel region.
Provide technical support and advice to various counterparts, including member states of the region, UN agencies and key national and regional institutions for the effective institutionalization of project outcome and outputs at country and regional levels.
Provide high quality technical and advisory inputs in data collection, analysis and reporting systems for monitoring the Sendai Framework.
Provide technical support to ECOWAS and project supported countries on policy, institutional frameworks and budgetary processes for risk-informed development.
Deliver technical support to ECOWAS and project supported countries on post-disaster recovery processes, resilient urban development, and in any other area related to disaster risk reduction (DRR).

Policy Support:

Advocate, promote awareness and understanding of disaster risk reduction and recovery as well as of the links and mutually supportive goals of sustainable development.
In collaboration with disaster management agencies and other stakeholders in the Sahel region, support the development of national and regional DRR policy and regulatory frameworks in alignment with the Sendai Framework.
Lead the development and adoption of recovery policy and institutional frameworks as part of preparedness for post-disaster recovery.
Support ECOWAS and Africa Union Commission in policy advocacy efforts on disaster risk financing.
Eligibility Criteria
Applicants must have:
Master's Degree in management, social policy, public policy, economics, environment, development studies or a related area.
Minimum 5 year's of progressive and relevant experience in the field of disaster risk reduction, resilience building, climate change, or in very closely related fields or relevant fields in West Africa.
Experience in providing regional policy advice, regional technical assistance, and capacity development to support to multi-stakeholder institutions in establishing and coordinating multi-partner interventions.
Experience working on the domestication of the Sendai Framework, including Sendai monitoring tools at country and regional levels.
Experience working within UN agencies and intergovernmental organizations and field experience in West Africa is preferred.
Experience of UN programming modalities, rules and regulations, is preferred.
Extensive experience in project development and management.
Coordination experience working with government, development partners, and international partners would be an asset.
Excellent knowledge of and extensive resilience building experience in West Africa, including conflict-sensitivity, human rights, rights of children, youth and women, is preferred.
Proficiency in both English and French.
Working knowledge of other UN language is desirable.
How to Apply
Applicants must submit their applications through online process.
For more information, visit UNDP.