Deadline: 14 November 2016
Asian Development Bank (ADB) is currently seeking applications from the eligible applicants for the post of Urban Development Specialist in Dili, East Timor.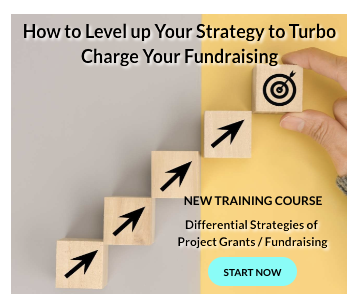 The Urban Development Specialist will assist in formulating and articulating urban development policy and strategies, engaging Pacific developing member countries (DMCs) governments in policy dialogue, and conducting ADB's activities to support sector policy implementation.
The ADB aims for an Asia and Pacific free from poverty.
Key Jobs Responsibilities
The Urban Development Specialist will perform the following functions-
Support the development of policy and strategies for urban development in Pacific DMCs, in consultation with relevant government agencies, regional organizations, and Resident Missions (RMs).
Identify and design appropriate urban sector support, with a specific focus on urban planning and water, sanitation and solid waste management, across the 14 Pacific DMCs in consultation with governments.
Participate in country teams and provide sector inputs for country partnership strategies and country operations business plans.
Raise awareness of the impact of climate change on the Pacific urban environment and how investment programs are affected by this, as a basis for seeking support for climate change responsive elements of urban investment projects.
Advance regional level consideration of urban development through developing partnerships with Pacific regional organizations involved in urban sector policy and activities.
Build partnerships with development partners and NGOs active in the urban sector in the Pacific with a view to developing joint investments and activities.
Work as part of the Urban sector team within the Pacific Department's Urban, Social Development and Public Sector Division, and provide input into the strategic direction of the team's work.
Contribute to the development, processing and administration of loans, grants, and technical assistance in the urban sector, possibly with moderate to high levels of risk and complexity.
Liaise and coordinate with development agencies and co-financiers, including Green Climate Fund.
Manage teams of consultants and government counterparts in the process of conducting feasibility studies, due diligence, and project implementation.
Ensure key technical, economic, financial and crosscutting issues are incorporated into projects.
Eligibility Criteria
Applicants must have –
Master's degree or equivalent in engineering, urban planning, or natural resource economics or other related fields.
University degree in engineering, urban planning or natural resource economics or other related fields combined with specialized experience in similar organization/s, may be considered in lieu of a Master's degree.
Suitability to undertake the responsibilities mentioned above at the required level.
At least 8 years of relevant professional experience in urban program design and implementation or related area as well as in project administration.
Excellent oral and written communication skills in English.
International experience working in development in several countries, with experience working in small islands or extremely capacity constrained countries an advantage.
How to Apply
Applicants must submit their applications through online process.
For more information, please visit ADB.