Deadline: 18 September 2020
The International Labour Organization (ILO) is currently seeking applications from the eligible applicants for the post of Monitoring and Evaluation Officer in Cairo, Egypt. The duration of this post is 12 months.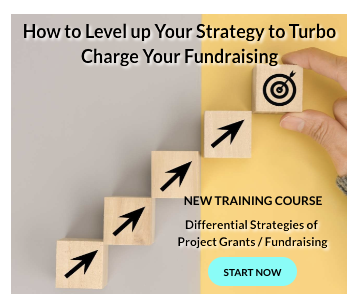 The mission of the ILO is to promote rights at work, encourage decent employment opportunities, enhance social protection and strengthen dialogue on work-related issues.
Key Job Responsibilities
The Monitoring and Evaluation Officer will perform the following functions-
Ensure data quality and validation of the overall projects M&E system and oversee all aspects of the performance measurement support for the project.
Create and implement a Comprehensive Monitoring and Evaluation Strategy (CMEP) including a framework and tools for the monitoring, performance tracking and evaluation of projects activities, and a data quality assurance processes to ensure the timeliness of data entry and analysis, ensuring harmonized data collection systems.
Review the performance of existing data collection and management information systems and recommend further improvement of the logical frameworks particularly in the areas of performance indicators and their measurement.
Support Project Management in implementing the key project performance indicators (PI) as well as monitoring them throughout the duration of the projects.
Collect data on a regular basis to measure achievement against the performance indicators, check data quality with partners, maintain and administer the M&E database, analyze and aggregate findings.
Analyze changes and patterns in projects performance indicators in order to support the project team.
Support the Project Management in reviewing key project documents including logical framework and theory of change,
Provide all required support during midterm and final evaluations of the EYE projects.
Support the project team to ensure that donors, partners queries are addressed in an accurate and timely manner.
Suggest strategies to the Project Management for improving the efficiency and effectiveness of the project by identifying bottlenecks in completing project activities and developing plans to minimize or eliminate such bottlenecks.
Eligibility Criteria
Applicants must have:
University Degree in international development, statistics, demographics, public policy, economics, or related field.
Certificate or Post-Graduate Degree or relevant work experience in M&E, statistics, or economics will be as asset.
3-4 year's of experience at the national level in the design and implementation of M&E in development projects implemented by national/international NGOs/UN bodies/ Government.
Experience of drafting research reports and making presentations effectively in both languages.
Experience with quantitative, qualitative research methodologies.
Experience in a non-governmental organization or in the United Nations (desirable).
Experience in strategic planning and performance measurement, including indicator selection, target setting, reporting, database management, and developing M&E and/performance monitoring plans.
Experience in planning and managing surveys.
Experience developing and refining data collection tools.
Expertise in analyzing data using statistical software.
Proficiency in information technology Microsoft Word, PowerPoint, Excel, web browsers, use of database applications.
Excellent written and verbal command of English.
Knowledge of Arabic language.
How to Apply
Applicants must submit applications through online process.
For more information, visit ILO.