Deadline: 22 April 2019
The World Bank Group (WBG) is currently seeking applications from the eligible applicants for the post of Environmental Specialist in Rabat, Morocco. The duration of this post 3 years.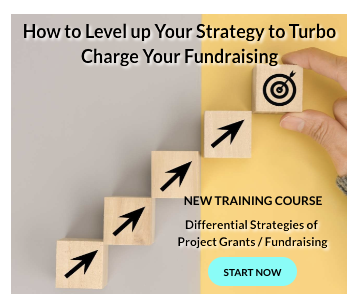 The Environmental Specialist will provide environmental safeguards support and to help with the application of the new Environmental and Social Framework (ESF).
WBG has set two ambitious goals to push extreme poverty to no more 3 percent by 2030, and to promote shared prosperity and greater equity in the developing world.
Key Jobs Responsibilities
The Environmental Specialist will perform the following functions-
Provide technical support for the screening of Bank projects for environmental (especially for projects with low or moderate risk ratings), impacts, and vulnerabilities and identify risk management opportunities/strategies including in Occupational Health and Safety (OHS) and climate change adaptation and mitigation in Bank operations.
In determining and managing E&S risk, use the ESSs, related guidance and good practice notes, as well as internationally accepted good industry practice for informed decision making,
Under the supervision of Senior Environmental Safeguards Specialists and the Regional Safeguards Coordinator, monitor compliance of all project-financed activities, including those relating to associated facilities with the ESSs and the Bank's Environmental, Health and Safety (EHS) Guidelines, as well as GIIP (good international industry practice).
Under the supervision of Senior Environmental Safeguards Specialists and the Regional Safeguards Coordinator, use the ESCP as a key tool to work with borrowers / recipients to effectively assess environmental and social risks, evaluate all relevant information, and recommend solutions to comply with the Bank's ESF.
For projects being supported by the Bank's ESF, using the ESCP as benchmarking tool, monitor compliance with the ESSs including on OHS guidelines, sector specific guidelines, other relevant policies, and contract specific conditions; flag issues of non-compliance to borrower and Bank management and advise and support the borrower in developing and implementing remedies.
Contribute to analyzing and disseminating lessons learned and best practices from specific Bank projects for research, knowledge and learning purposes.
Provide guidance to the borrower on open and transparent engagement (through consultations,information disclosure and grievance redress mechanism) with relevant project stakeholders throughout the project cycle.
Contribute to developing methodologies and training materials for task teams and borrowers / recipients on the calculation of gross GHG emissions (as required by ESS3); participate in knowledge sharing, capacity building and training activities to improve systematic GHG accounting in WBG financed projects.
Contribute to the further development of ESS related guidance and technical support materials, such as guidelines, knowledge materials as applicable.
Collaborate with World Bank GPs and IFC/MIGA colleagues on joint projects as well as other colleagues from multilateral development institutions when supporting same projects, understanding and implementing a common approach.
Eligibility Criteria
Applicants must have-
Advanced degree (Master's or PhD) in environmental and civil engineering, environmental science, or natural resources management.
5+ years of proven, relevant experience (work or applied scientific research) as environmental assessment and management professional.
Strong analytical skills, ability to think strategically, analyze and synthesize diverse qualitative and quantitative environmentally-related data and information.
Ability to follow up multiple work-streams simultaneously.
Proven experience in working with World Bank's safeguards policies, ESF and/or IFC's Performance Standards /MIGA Environmental and Social policies or similar standards is required.
International experience is an advantage; experience in developing countries / emerging economies is a strong advantage.
Ability and willingness to travel frequently, including to developing countries and possibly remote, fragile and conflict affected areas, is required.
Ability to work well with a range of stakeholders, including project-affected parties, government officials, non-governmental organizations / civil society, as well as project investors and their staff.
Sound knowledge of United Nations Framework Convention on Climate Change, and Intergovernmental Panel on Climate Change GHG accounting methodologies, or similar standards, is an advantage.
Ability to communicate ideas clearly and confidently, articulate issues and recommend solutions.
Excellent verbal and written English and French language skills are essential.
Good team player who can work as a member of a multi-disciplinary and multi-cultural team, motivate and lead group efforts and network effectively across boundaries.
How to Apply
Applicants must submit their applications through online process.
For more information, please visit WBG.