Deadline: 5 April 2019
United Nations Environment Programme (UNEP) is seeking applications from eligible applicants for the post of Programme Management Officer in Manama, Bahrain.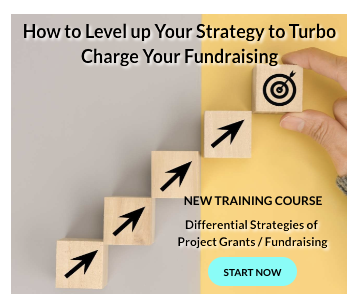 The Programme Management Officer will promote the coherent implementation of the environmental dimension of sustainable development within the United Nations system and serves as an authoritative advocate for the global environment.
UNEP's mission is to provide leadership and encourage partnership in caring for the environment by inspiring, informing, and enabling nations and peoples to improve their quality of life without compromising that of future generations.
Key Job Responsibilities
The Economic Affairs Officer will perform the following functions:
Serve as the primary UN Environment focal point in the region on environmental science and assessment; and advise UN Environment and particularly the regional director and the global Coordinator for Environment Under Review on overall policy direction and country needs in the region that require UN Environment attention.
Organize and prepare strategies on the environmental aspects of UN Environment's regional scientific and assessment work; and Lead the development and implementation of UN Environment's Environment under Review Sub-programme in the region based on needs of countries and the region and within the scope of UN Environment strategy and programme of work.
Participate in the development, implementation and evaluation of assigned programmes/projects, etc.; monitors and analyzes programme/project development and implementation, reviews relevant documents and reports; identifies problems and issues to be addressed and proposes corrective actions; liaises with relevant parties, identifies and tracks follow-up actions.
Facilitate a coordinated approach in the region for environmental science and assessment work & ensure appropriate monitoring and reporting & Assist in the integration of environmental assessments and science in the development and implementation of national and regional development strategies.
Perform consulting assignments & capacity building, in collaboration with the client & Member States, by planning facilitating workshops, through other interactive sessions and assisting in developing the action plan the client will use to manage the change in relation to environmental science and assessments.
Researche, analyzes and presents information gathered from diverse sources.
Assist in policy development, including technical review meetings and analysis of issues and trends, preparation of evaluations or other research activities and studies.
Undertake survey initiatives; designs data collection tools; reviews, analyzes and interprets responses, identifies problems/issues and prepares conclusion, in relation to environmental science and assessments
Prepare various written outputs, e.g. draft background papers, analysis, sections of reports and studies, inputs to publications, etc. & Ensure the implementation of recommendation emanating from relevant reports.
Provide substantive support to consultative and other meetings, conferences, etc., to include proposing agenda topics, identifying participants, preparation of documents and presentations, etc.
Undertake outreach activities, conducts training workshops, seminars, etc., makes presentations on environmental assessment matters.
Participate in or lead field missions, including provision of guidance to external consultants, government officials and other parties and drafting mission summaries, etc. on environmental assessment matters.
Coordinate activities related to budget and funding (programme/project preparation and submissions, progress reports, financial statements, etc.) and prepares related documents/reports (pledging, programme, budget, etc.).
Eligibility Criteria
Applicants must have:
Advanced university degree in environmental sciences, environment protection, social sciences, environmental management or a related field is required.
A first level university degree in those fields, in combination with 2 additional years of qualifying experience may be accepted in lieu of the advanced university degree.
Training or certification in project management is an advantage.
Minimum 5 years of progressively responsible experience in environmental project or programme management, development or related area is required.
Experience in developing and implementing programmes and/or a portfolio of projects in relation to environment is highly desirable.
Experience in implementing country-level or organizational environmental policies, guidelines and standards in West Asia Region is highly desirable.
Experience in developing and/or implementing international environmental programmes involving various partners, clients and social actors is highly desirable.
English and French are the working languages of the United Nations Secretariat.
Fluency in English is required.
Fluency of Arabic is also required.
How to Apply
Applicants must submit their applications through online process.
For more information, please visit UNEP.