Deadline: 6 June 2016
World Health Organization (WHO) is currently seeking applications from the eligible applicants for the post of Logistics Officer in Addis Ababa, Ethiopia. The duration of this post is 6 months.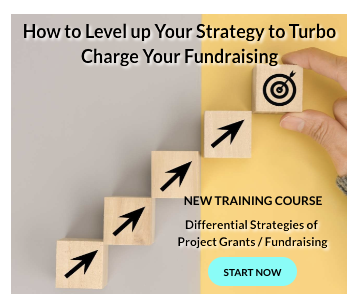 The Logistics Officer will provide health logistics expertise to the WHO field coordinator, informing the Operation's support and logistics lead of the activities conducted.
The primary role of WHO is to direct and coordinate international health within the United Nations system.
Key Jobs Responsibilities
The Logistics Officer will perform the following functions-
Actively participate in the implementation of the WHO emergency response including providing the Field coordinator with the logistics information's to ensure the effective integration of logistics operations into emergency response plan.
Lead and manage the drivers and logistics personnel if any, ensuring coherence of the services provided with the OSL term of reference and the WHO/OSL quality standards.
Provide the relevant information's to the OSL lead to enable the supply chain forecasting exercises.
Produce and follow up request based on the needs expressed by the field team and validated by the field coordinator.
Ensure the effective reception, storage, transportation, distribution of the supplies.
Ensure adequate monitoring of the distribution of medical supplies.
Ensure adequate staff transportation means and organizational set up.
Ensure that appropriated living conditions are provided to the WHO deployed staff.
Ensure that a robust organizational model and adequate means are in place to support WHO health activities, providing adequate support to the surveillance team.
Monitor the health facilities supported by the WHO, focusing on water supply, sanitation and infection control, verifying that the required activities are in place and up to standards.
Support the Security Officer in ensuring the well-being, security and safety of the WHO team members providing the organization with the required means and setup to ensure applicability of the WHO site event risk reduction policy.
Eligibility Criteria
Applicants must have-
University degree in public or business administration, logistic management or engineering or related field from an accredited/recognized institute.
Professional certification/qualification in areas such as transport, distribution and supply chain management.
Degree or training in information management systems and their application to logistic, transport or supply management and monitoring.
At least 2 years related experience, in managing logistics and supply operations in organizations/institutions.
Prior working experience with WHO/UN or with an international Non-Governmental Organization.
Experience or knowledge of health logistics.
Excellent knowledge of Microsoft office applications.
Knowledge of English and fluency in the working language of the country.
Working knowledge of another WHO official language would be an asset.
How to Apply
Applicants must submit their applications through online process.
For more information, please visit WHO.