Deadline: 26 April 2016
Cesvi is currently seeking applications from the eligible applicants for the post of Digital Fundraising Assistant in Bergamo, Italy. The duration of this post is 6 months.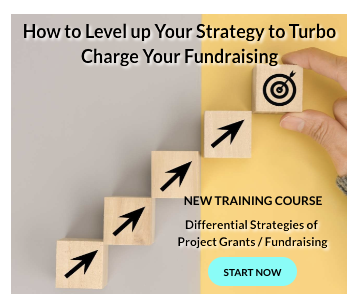 The Digital Fundraising Assistant will learn the basic principles of fundraising and the basic techniques of digital fundraising, joining the progressive knowledge of the aspects that relate to 360° operation of a fundraising office, the deepening of those tools and activities that they are the foundation of an effective Digital Fundraising strategy.
Cesvi is an independent association, working for global solidarity. The mission of Cesvi is to help the underprivileged in developing countries, or those in difficulty due to war, natural calamities and environmental disasters, does not help only those who suffer, but contributes also to the well-being of all of us on the planet, our "common home" that needs to be looked after for the sake of future generations.
Key Jobs Responsibilities
The Digital Fundraising Assistant will perform the following functions-
Manage operational master data captured on line as part of the project to increase the number of regular donors of the Organization.
Establish of editorial content for social media and the web sites of the Organization, relating to fund-raising activities and with particular orientation to Search Engine Optimization.
Establish and manage of e-mail and SMS communications through multi-channel platform in use at the organization.
Manage, through CMS, the e-commerce site of the organization and inclusion of contributions within the institutional site.
Use and update the database of the Organization with regard to the activities of digital fundraising.
Manage of online advertising campaigns that will be involved.
Eligibility Criteria
Applicants must have-
Course Ongoing graduation in Marketing / Communication or Political Science / International Relations.
Experience in the management of publishing content on social networks.
Experience in using Content Management Systems tools (Word Press, Joomla …).
Good Writing skills and editorial.
Familiarity with the computer tool.
Creativity and problem solving.
Good interpersonal skills.
Motivation to the non-profit sector and fundraising activities.
Accuracy and analytical skills.
Experience in the use of databases and other computer software.
Experience, Even elementary, in the treatment of images and video.
How to Apply
Applicants must submit their applications through online process.
For more information, please visit Cesvi.