Deadline: 18 May 2021
Food and Agriculture Organization (FAO) is currently seeking applications from the eligible applicants for the post of Land and Water Officer in Libreville, Gabon. The duration of this post is 2 years.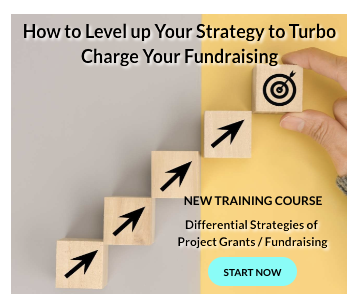 Food and Agriculture Organization (FAO) is a specialized agency of the United Nations that leads international efforts to defeat hunger.
Key Job Responsibilities
The Land and Water Officer will perform the following functions-
Plan and lead components of multi-disciplinary teams, leads and/or participates in internal committees, project teams, and working groups and/or provides specialized expertise on technical networks and/or international technical policy and/or international technical policy and standard setting bodies.
Develop technical, analytical, monitoring and reporting frameworks, and related methodologies, tools, systems and databases etc. to support the planning, implementation/delivery and monitoring of programmes of work, projects, products and/or services.
Provide technical backstopping for the implementation and monitoring of national and sub-regional projects on land and water governance, development and management.
Provide advice on priorities for FAO assistance to countries as well as in establishing networks of experts in the sub-region on land and water governance and management issues.
Provide advice to countries in the formulation of policies, strategies and guidelines in sustainable land, soil and water governance and management.
Identify and promotes the adoption of good practices in sustainable, land, soil and water governance and management.
Coordinate the development of national capacities on land and water governance, development and management, including its inclusion in extension delivery and in training curricula.
Contribute to the development of knowledge products, promotes and strengthens knowledge sharing between different stakeholders in the sub-region.
Organize and participates in sub-regional workshops, seminars and conferences in soil and water management and sustainable natural resources management in general.
Eligibility Criteria
Applicant must have:
Advanced University Degree in rural development, irrigation, natural resources management, environment, hydrology or related field
7 year's relevant experience in land and water resources and environmental related activities, including land and water resources/ecosystem assessment and management as well as water based project formulation and implementation.
Work experience in more than one location or area of work, particularly in field positions is desirable
Extent and relevance of knowledge of land and water resources assessment/management tools and methods.
Extent and relevance of experience in analysing land and water management and environmental related issues and the use of participated and integrated (cross-sectorial) land and water –use, water based project formulation, implementation, ecosystem assessment/management, and geo-statistical / planning and territorial development tools and methods, ecosystem assessment/management and geo-statistical/ spatial analysis for sustainable land and water governance and development
Ability to mobilize resources.
Working knowledge of English and limited knowledge of another FAO official language (Arabic, Chinese, French, Russian or Spanish).
How to Apply
Applicants must submit their applications through online process.
For more information, visit FAO.