Deadline: 31 August 2016
United Nations Office for Project Services (UNOPS) is currently seeking applications from the eligible applicants for the post of Logistics Associate in Banjul, Gambia. The duration of this post is 1 year.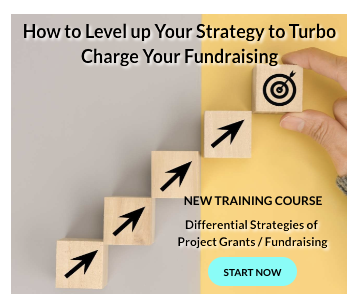 The Logistics Associate will maintain a close eye on the operational performance, identifies probable issues that may need attention, supports in problem analysis and solution identification as necessary, coordinate resolution as per action-items assigned.
UNOPS mission is to serve people in need by expanding the ability of the United Nations, governments and other partners to manage projects, infrastructure and procurement in a sustainable and efficient manner.
Key Jobs Responsibilities
The Logistics Associate will perform the following functions-
Assist the program by accomplishing tasks in logistics, vehicle safety, purchase, delivery and receipt of the materials and goods.
Provide support during the acquisition of materials for purchasing, consult with suppliers, end users for quality, quantity, specifications, delivery timelines, product guarantees/warranties as per the UNOPS guidelines.
Manage the requisition tracking program, requisitions and through the procurement process until delivery.
Manage and monitor the Receiving and Inspection Report (RIR).
Acknowledge receipt of goods delivered and verify that products delivered are complete and conform to technical specifications stipulated in the tender documents.
Dispatch goods, material and/or equipment received in a timely manner to projects or its partners, as needed.
Maintain Program' stock of goods, material and/or equipment in collaboration with Logistics Officer or Operations Manager throughout area of operations.
Maintain and update the Equipment/Asset Registry, asset allocation and management within the Program area of operations.
Resolve routine logistics and operation problems, referring complex issues to Logistics Officer or Operations Manager with recommendations for course of action.
Liaise with Logistics Officer or Operations Manager and assist in the management of drivers and vehicles.
Provide Weekly Reports on Equipment/Materials received, Vehicle Maintenance, Fleet Utilization, Fleet Management, etc.
Eligibility Criteria
Applicants must have-
Bachelor's degree in the field of procurement, business administration, management, or related field including supply chain operations is desired.
Applicants with a relevant Diploma with 5 years of relevant working experience may also be considered.
Applicants with a relevant Secondary School certification with 7 years of relevant working experience may as well be considered.
3 years of relevant experience at the national or international level in the field of Logistics, Procurement, Fleet Management or related field including supply chain operations with at least 2 years' experience in inventory and/or fleet management role.
Experience in a humanitarian/early recovery context is an asset and camp management an asset.
Previous working experience in Africa is an advantage.
Experience in the usage of computers and MS Office 2003 and/or newer versions, experience in handling of web-based management systems is required.
Procurement Certificate a bonus.
Fluency in written and oral English is required.
How to Apply
Applicants must submit their applications through online process.
For more information, please visit UNOPS.