Deadline: 31 August 2016
United Nations Office for Project Services (UNOPS) is currently seeking applications from the eligible applicants for the post of Procurement Associate in Banjul, Gambia. The duration of this post is 1 year.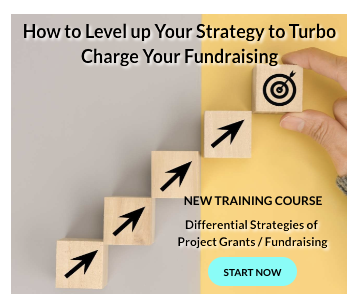 The Procurement Associate will be responsible for effective procurement and (non-staff) contracts administration in the Regional Offices/Project Centers.
UNOPS mission is to serve people in need by expanding the ability of the United Nations, governments and other partners to manage projects, infrastructure and procurement in a sustainable and efficient manner.
Key Jobs Responsibilities
The Procurement Associate will perform the following functions-
Full compliance of procurement activities with UNOPS rules, regulations, policies and strategies.
Input to the office's procurement business processes mapping and to the elaboration of internal Standard Operating Procedures (SOPs) in Procurement, in consultation with the direct supervisor and office management.
Collaboration with projects personnel and Managers in the preparation of their procurement plan.
Maintenance and update of procurement monitoring system and provision of feedback on purchase orders to requesting office.
Defining with requesting entity the best way of providing goods, works and services, including procurement deadlines for each stage.
Review of requisitions for completeness and adequacy of technical specifications.
Preparation of proper and complete specification for equipment and materials, Terms Of Reference and Statement of Works for the preparation of RFP, RFQ and ITB, ensuring clearance/approval by respective units of the requests.
Preparation of shortlists of suitable contractors/suppliers for purchases of value over $30,000 for approval of designated officer.
Preparation and issuance of EOI, RFQ, ITB, RFP or other tender documents as may be required, ensuring their conformity with UNOPS approved templates or seeking Legal clearance in case of required adjustments.
Together with the requesting programme/operations component, review and evaluation of bids or proposals received and preparation of analysis for contract awards and for submission to the LPC.
Preparation of non-staff contracts/LPOs and necessary amendments ensuring conformity with template UNOPS documents for review by the requesting unit.
Participation in the trainings for the operations/ projects staff on Procurement.
Sound contributions to knowledge networks and communities of practice.
Eligibility Criteria
Applicants must have-
Bachelor's degree in procurement, Finance, Administration or related discipline.
Relevant Diploma with 5 years of relevant working experience may also be considered.
Relevant Secondary School certification with 7 years of relevant working experience may as well be considered.
3 years of relevant experience in finance/administrative support services or procurement in UN or international organization.
Experience in the usage of computers and office software packages (MS Office 2003 and/or newer versions) and knowledge of spreadsheet and database packages, Experience in handling of web-based management systems.
Fluency in written and oral English is required.
How to Apply
Applicants must submit their applications through online process.
For more information, please visit UNOPS.