Deadline: 31 August 2016
United Nations Office for Project Services (UNOPS) is currently seeking applications from the eligible applicants for the post of Procurement Officer in Banjul, Gambia. The duration of this post is 15 months.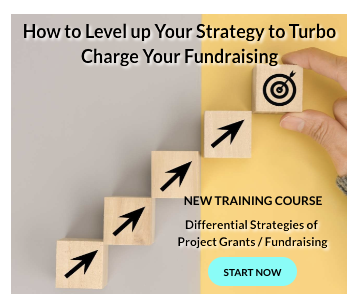 The Procurement Officer will be responsible for the timely procurement of goods and services for the project and ensures high quality and accuracy of work.
UNOPS mission is to serve people in need by expanding the ability of the United Nations, governments and other partners to manage projects, infrastructure and procurement in a sustainable and efficient manner.
Key Jobs Responsibilities
The Procurement Officer will perform the following functions-
Timely and duly preparation of procurement plans for the project and monitoring of implementation.
Implementation of proper monitoring and control of procurement processes including receipt of requisitions, organization of RFQ, ITB and RFP, receipt of quotations, bids and proposals, their evaluation, negotiation of certain conditions of contracts in full compliance with UNOPS Procurement Manual and FRR.
Elaboration and implementation of proper needs assessment and requirement definition mechanisms for identification of projects' actual procurement needs.
Implementation of proper monitoring and control of procurement processes.
Full compliance of procurement activities with UNOPS Procurement Manual, Financial Rules and Regulations, relevant Organizational Directives and Administrative Instructions.
Implementation of effective internal control, proper design and functioning of a client oriented procurement management process.
Continuous business processes monitoring and elaboration of changes.
Preparation and pre-clearance of Contracts and Property Committee (CPC) submission for clearance by the clearing authority.
Provide oversight over various contract management processes and ensure transparency.
Develop and implement systems for internal control that would ensure compliance with contractual terms and conditions in collaboration with Project Managers.
Negotiate contract terms with bid winners and the selected contractors in the best manner achieving the best interest of UNOPS, its clients and beneficiaries.
Monitor and analyze contract performance against agreed benchmarks through agreed reporting mechanisms and advise projects on potential issues and recommend remedial actions.
Develop appropriate contract management tools, guidelines and manuals for standardization and knowledge sharing purposes.
Eligibility Criteria
Applicants must have-
Master's Degree in Business Administration, Public Administration, Finance, Economics, Procurement & Supply Chain Management or related field.
Bachelor's Degree with 7 years of relevant experience may be accepted considered.
Certificate in Procurement – CIPS (certificate in Purchasing and Supplying) Accredited Level III or equivalent is desirable.
5 years of relevant experience at the national or international level in Procurement (operations) is required.
Experience in an emergency and post conflict countries context and knowledge of UN/UNOPS procurement rules and regulations is an asset.
Experience in the usage of computers and office software packages (MS Office 2003 and/or newer versions) are required.
Fluency in written and oral English is required.
How to Apply
Applicants must submit their applications through online process.
For more information, please visit UNOPS.