Deadline: 31 August 2016
United Nations Office for Project Services (UNOPS) is currently seeking applications from the eligible applicants for the post of Project Support Officer in Banjul, Gambia. The duration of this post is 1 year.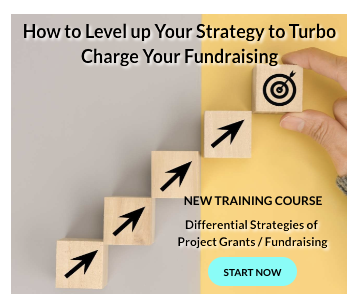 The Project Support Officer will be responsible for supporting the Project Manager with the day-to-day operations of the mission and coordinating mission progress and implementation.
UNOPS mission is to serve people in need by expanding the ability of the United Nations, governments and other partners to manage projects, infrastructure and procurement in a sustainable and efficient manner.
Key Jobs Responsibilities
The Project Support Officer will perform the following functions-
Preparation and maintenance of project files, including internal and external project reports.
Manage information flows and oversee change controls, risk registers and issue management by establishing document control procedures.
Manage assigned delivery of work packages and take responsibility for progress.
Coordinate and liaise with the Project Manager on the implementation progress.
Maintain all supporting project financial documents for audit and review processes.
Ensure accurate data entry into UNOPS ERP (Enterprise Resource Planning) system.
Monitor project budget and financial expenditure and all administrative procedures in line with the work-plan.
Process direct payments and advance requests and prepare project budget revisions.
Provide substantive inputs to assist the Project Manager in the preparation of project reports and documents.
Maintain records of project files and other supporting documents.
Liaise and build relationships with other United Nations (UN) agencies and international non-governmental organizations (I/NGOs) for the purposes of facilitating activities and improving the quality and relevance of information analysis.
Participate in meetings with UN agencies, NGO's and other Stakeholders as required.
Support the compilation of lessons learned as per defined reporting format.
Ensure that Local capacities are built at every level and opportunity for Project Support.
Contribute to the dissemination and sharing of best practices and lessons learned for planning and knowledge building.
Eligibility Criteria
Applicants must have-
Master's Degree in a relevant field (e.g. Engineering, Civil Engineering, Business Administration, Logistics, Emergency Management, International Relations) or related field.
Bachelor's degree with 7 years of relevant professional experience may be considered.
Minimum 5 years of relevant and progressive professional experience, specifically in the field of Project Management and Operations Management with focus on monitoring, reporting, development and coordination.
Experience in humanitarian emergency operating contexts, including humanitarian coordination mechanisms, donors, security, and operations management.
Experience and demonstrated knowledge of UN rules and procedures in Procurement, Finance, HR Management and administrative rules and regulations will be an advantage.
Previous experience of EC Programme Estimates is a plus.
Prince 2 Foundation Certification is required.
Prince 2 Practitioner Certification is an added advantage.
Fluency in written and spoken English is required.
How to Apply
Applicants must submit their applications through online process.
For more information, please visit UNOPS.