Deadline: 9 September 2020
The International Labour Organization (ILO) is currently seeking applications from the eligible applicants for the post of Technical Officer on Enterprise Development in Tbilisi, Georgia. The duration of this post is 12 months.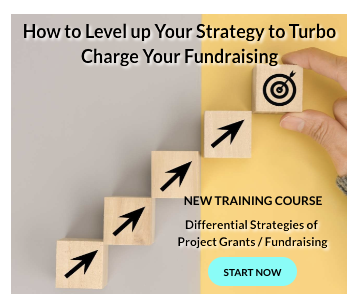 The mission of the ILO is to promote rights at work, encourage decent employment opportunities, enhance social protection and strengthen dialogue on work-related issues.
Key Job Responsibilities
The Technical Officer on Enterprise Development will perform the following functions-
Assist in the implementation of the project on "Increased capacity of constituents to create sustainable and competitive enterprises that are resilient to crisis and provide decent work and an enabling environment conducive for businesses" in Georgia, Armenia and Kyrgyzstan by providing technical inputs, planning, monitoring and evaluation of project activities.
Ensure conformity with ILO policies and project strategies, ILO programming guidelines and country action/programs, and Office procedures and practices.
Align efforts under EESE with the activities of DWT/CO-Moscow's Senior Specialists in Employers Activities and in Workers Activities and identify potential synergies with development cooperation programmes.
Provide technical support to ILO constituents and other stakeholders as relevant on strategies to promote decent work through enterprise development and contribution of private sector to development in line with the ILO sustainable enterprise development strategy.
Conduct research and integrate technical inputs for sub-regional and country analyses, reports and publications related to project.
Initiate and coordinate technical work at a country level including the analysis of data, statistics, normative frameworks and national policies, in line with planned RBSA interventions.
Prepare inputs for development cooperation programme/project proposals and contribute to resource mobilization as necessary.
Prepare working papers and articles on aspects of the ILO sustainable enterprise development, including in the context of COVID-19 crisis recovery.
Eligibility Criteria
Applicants must have:
University Degree in in economics, business administration or related social sciences.
5 year's of experience in the field of private sector and SME development, enabling environment, business linkages, public-private dialogues, including three years at the international level.
Experience in developing and implementing development cooperation projects and resource mobilization is an advantage.
Ability to provide technical advice and to guide and coordinate the work of external collaborators, general service staff and young professionals in the area of specialization.
Ability to conceptualise and design research techniques and analyse complex cross-national practices and data sets covering a wide range of issues in the specialized technical field.
Ability to formulate new concepts and methodologies.
Ability to draft reports and prepare guidelines relating to programme development and implementation.
Excellent analytical skills and knowledge of analytical tools and qualitative and quantitative techniques.
Excellent command of English.
Knowledge of Russian will be an advantage.
How to Apply
Applicants must submit applications through online process.
For more information, visit ILO.