Deadline: Ongoing
International Executive Service Corps (IESC) is currently seeking applications from the eligible applicants for the post of Monitoring, Evaluation and Learning Specialist in Ghana.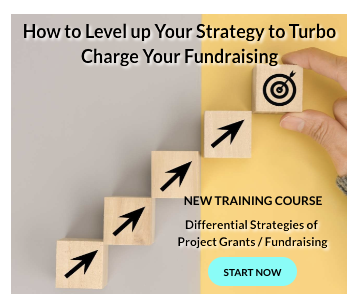 The Monitoring, Evaluation and Learning Specialist will focus on improving sanitary/phytosanitary systems and improving access to markets for Ghana's farmers.
IESC's apply private sector solutions around the world to improve standards of living, create and preserve jobs, and help enterprises grow.
Key Jobs Responsibilities
The Monitoring, Evaluation and Learning Specialist will perform the following functions-
Develop and update the (Performance Monitoring Plan) PMP, including performance indicator reference sheets (PIRS).
Ensure the accuracy and effectiveness of calculation methodologies used in the PMP.
Establish data collection and management systems.
Manage the implementation of the PMP, which includes collecting, analyzing, and reporting on all required indicators.
Train program staff in the use of M&E tools and the capturing of indicator-driven data.
Nurture and maintain collaborative relationship with beneficiaries, stakeholders, and partners to facilitate information gathering and sharing.
Communicate project results to IESC staff, donors, partners and other stakeholders.
Ensure Project Country Director and project staff understand their roles and responsibilities for project monitoring and evaluation including data collection, data analysis, and using data to make decisions or course corrections.
Contribute to the development of project deliverables, including annual work plans and reports.
Manage MEL contributions for all reporting and communications.
Review and adjust performance monitoring plan annually or as needed.
Assist in overseeing the MEL-related work of the Associate.
Eligibility Criteria
Applicants must have-
Degree in M&E, public policy, economics, business, international cooperation/international development or a related field required.
5 years of experience in designing and implementing M&E results, frameworks, developing PMPs, work plans and indicators, monitoring on-going programs for USAID or other large donor organizations.
Experience in planning, managing, and creating surveys.
Experience drafting success stories and impact assessments from project anecdotal stories, as well as analytical data.
Experience working with USAID or other donor funded projects.
Previous experience with volunteers preferred.
Ability to legally work in Ghana required.
Proficiency in Microsoft Office.
Fluency in English required.
How to Apply
Applicants must submit their applications through online process.
For more information, please visit IESC.