Deadline: 27 June 2016
UN Women is currently seeking applications from the eligible applicants for the post of Country Representative in Guatemala City, Guatemala. The duration of this post is 1 year.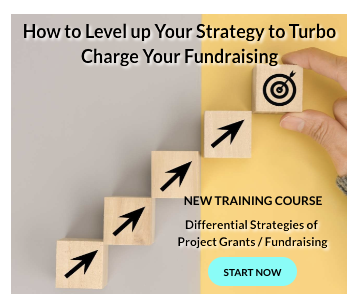 The Country Representative will be responsible for leading and managing the Guatemala Country Office and for translating the UN Women's Strategic Plan (SP) in line with regional and national priorities, into development initiatives and results by developing, implementing and managing programs and projects for the Guatemala Country Office.
UN Women is the UN organization dedicated to gender equality and the empowerment of women.
Key Jobs Responsibilities
The Country Representative will perform the following functions-
Identify development planning and programme needs, opportunities and approaches to strengthen UN Women country presence and relevance.
Lead the design, planning, formulation, preparation and development of the Country Strategic Note.
Lead the preparation, submission of the Annual Workplan and budget and oversee the implementation, including providing direction, guidance and technical support.
Oversee and approve programme work plans and monitor the overall progress and compliance of the Guatemala CO.
Approve the optimum and appropriate allocation and use of resources.
Provide leadership and guidance to the UNCT in supporting enhanced response to national partners in advancing gender equality and women's empowerment and UN reform.
Support the coordination and promotion of accountability with the UN Resident Coordinator System to advance gender equality and women's empowerment and UN reform.
Represent UN Women in intergovernmental forums, public information/relations events and key meetings, participate in policy dialogue.
Meet with high level and senior government officials as well as multi-lateral, bi-lateral agencies and NGOs.
Participate in regional, country and other critical meetings and events to evaluate the impact and efficacy of UN Women policies and programmes and provide input in strategic discussions.
Lead the conceptualization, design and implementation of country resource mobilization strategies.
Promote critical thinking and innovative approaches and good practices in Guatemala Country office programming and operations to maximize efficiency and achieve concrete and sustainable results.
Approve the implementation of innovation and best practices in the Guatemala CO to ensure optimum efficiency and efficacy in programming and operations.
Eligibility Criteria
Applicants must have-
Master's degree or equivalent in development related disciplines, economics or public policy or other social science fields.
Minimum 10 years of extensive development experience that combines strategic and managerial leadership in aid development cooperation, some of which in gender and women's issues programming, at the international level, preferably in developing countries within the UN system, Agencies, Funds or Programs or UN Mission.
Field based experience working with multi-cultural teams.
Experience in leading a team.
Written and oral proficiency in English and Spanish is required.
Working knowledge of another UN official language will be an asset.
How to Apply
Applicants must submit their applications through online process.
For more information, please visit UN Women.