Deadline: 17 June 2016
United Nations Office for Project Services (UNOPS) is currently seeking applications from the eligible applicants for the post of Project Manager in Guatemala City, Guatemala.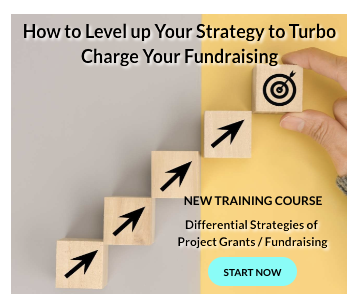 The Project Manager will be responsible for preparing documents start of the project, the Project Plan and plans for each phase of implementation, as well as reports and project reports concerning management products.
UNOPS mission is to serve people in need by expanding the ability of the United Nations, governments and other partners to manage projects, infrastructure and procurement in a sustainable and efficient manner.
Key Jobs Responsibilities
The Project Manager will perform the following functions-
Management, coordination, training and evaluation of staff under their supervision, must keep well informed, with precise instructions as to the order of priorities to attend to, maintain a collaborative and team spirit, focusing on service quality, timely and diligent shares.
You must create and propose methodologies, mechanisms and other elements that allow proper monitoring of the implementation of services.
Keep lines of coordination with both the Management Committee as INFOM authorities, UNDP, AECID, UNOPS, IDB; in general, with the actors involved in the implementation and expected results of the proposed STE benefit the Water and Sanitation Program UEP / INFOM.
Advise the staff of the UEP-INFOM on institutional strengthening and acquisitions.
Maintain compliance with the various instruments of internal control that permit the production of services subject to time, cost and desired quality.
Coordination of professionals who provide advice or training, logistics for getting places and ways to ensure the success of such training.
Maintain close communication with UNOPS and UNDP for the purpose of having the material and physical means to ensure the smooth running of the technical support will follow up the various instruments of control, for example the spending budget, making sure that your use appropriate and rational.
Establish an adequate system of communication between the STE, UNOPS and UNDP, as well as the PIU staff INFOM and other relevant actors.
Eligibility Criteria
Applicants must have-
University graduate level degree in engineering and / or architecture, ideally with Master Hidrosanitaria or alternatively may be accepted professional-level degree from other specialties such as Project Management, Administration Companies demonstrating the management of not less than two infrastructure projects.
Minimum 2 years of experience as Project Manager with knowledge desirable institutional strengthening and acquisitions.
Experience in the successful management of programs or projects of different nature, particularly in the areas of infrastructure that emphasizes issues of water and sanitation and / or institutional strengthening.
Experience in the field of international cooperation is desirable with previous experience in the United Nations System and familiar with the policy and methodology Procurement IDB.
Mastery in the Castilian language (spoken and written).
English (intermediate level), desirable.
How to Apply
Applicants must submit their applications through online process.
For more information, please visit UNOPS.