Deadline: 30 June 2016
United Nations Development Programme (UNDP) is currently seeking applications from the eligible applicants for the post of Communications Analyst in Port-au-Prince, Haiti. The duration of this post is 6 months.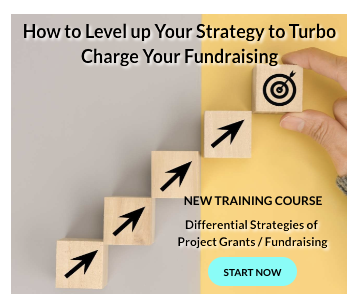 The Communications Analyst will participate in the improvement of relations between UNDP, the CEP, local media, representatives of civil society and all relevant target group found.
UNDP works in nearly 170 countries and territories, helping to achieve the eradication of poverty and the reduction of inequalities and exclusion.
Key Jobs Responsibilities
The Communications Analyst will perform the following functions-
Daily monitoring of the decision-making processes under way between UNDP and its partners.
Report weekly drawing up an inventory of the electoral context and identifying areas for actions to UNDP.
Support for the production and updating of QandA.
Support for the preparation of special programs on elections.
Regular working meetings with the Electoral Council.
Meetings with national and international media, the Electoral Council, representatives of civil society and target any group deemed relevant.
Promotion of advanced project to support the electoral process before the Electoral Council and any deemed relevant target group.
Support for the organization and planning of strategic meetings between the leaders of UNDP and the leaders of the election administration.
Identification, drafting and development success stories, press releases and articles for publication, promoting coverage of the role and participation of youth and women in the electoral process.
Support and advise the CEP in developing, updating and continuation of its media planning and communication strategy, including through the CEP website and social media.
Participate in technical meetings of the Electoral Board on communication and civic education and help in the planning and implementation of election information campaign, awareness and civic education including media and visual campaign.
Participate in training of CEP and UNDP in the field of communication.
Eligibility Criteria
Applicants must have-
University degree in public relations, communications / journalism, political science, law.
5 years experience in the field of public information, journalism, communications or public relations in Haiti.
Demonstrated experience in writing articles and texts for purposes of professional publication.
Thorough knowledge of the Haitian electoral context and norms of international law.
Experience required with major national and international newspapers and international organizations.
Demonstrated experience in directing, editing video and / or graphic design (knowledge of photo editing programs and video: Final Cut Pro, Adobe Premiere Pro,).
Capacitation of experience in the field of radio animation.
Excellent writing skills and mastery of French spelling.
Expertise in social media.
French and Creole currents.
Knowledge of English is an asset.
How to Apply
Applicants must submit their applications through online process.
For more information, please visit UNDP.